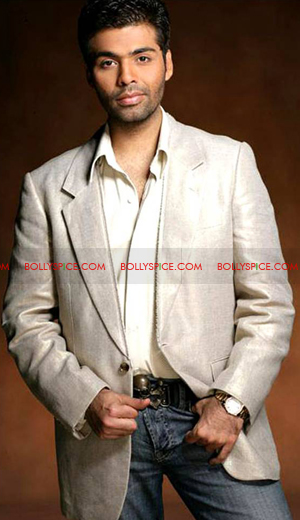 Last year in May 2011 Britain's national tourism agency Visit Britain had appointed filmmaker Karan Johar as its goodwill ambassador for the 'Britain You're Invited' campaign. Today Visit Britain invited Karan Johar for the Olympics to be held from the 27th of July to the 12th of August 2012. The filmmaker has received an official invitation to join the 506 dignitaries present at the event, the other person invited from India is Prime Minister Manmohan Singh.
Karan Johar will be a part of the special dignitaries who will have the privilege to watch the opening ceremony in a box reserved for top cats from around the world. In response to the invitation here's what Karan had to say "I'm truly humbled and excited, of the honour" adding, "Had you asked me a few days ago if I intended to go to London – it's virtually my second home – during the Olympics, I'd have said, No chance".  Over the past few months Karan has been really busy shooting for his movie Student of the Year as well as the television show that he judges.
Karan Johar is surely not going to miss this opportunity to fly to London and has postponed all his shoot schedules for the weekend. In conclusion, this is what he said "The 2012 Olympics is going to be a conglomerate of an epic magnitude. The memory of having participated in it, even as a spectator, is going to stay with me for a lifetime. It is London's big-ticket weekend and I'm not about to miss it for anything in the world."
We wish Karan all the best for his trip as well as for his new movie Student of The Year that releases on 19th October, 2012.