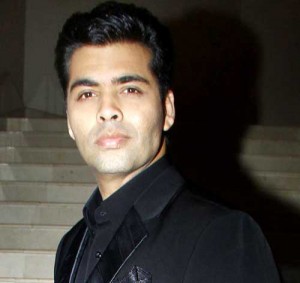 One of the most popular filmmakers, Karan Johar has knocked off 12 kilos and is aiming to lose more, apparently for his acting debut.
Apart from his filmmaking and reality show judging assignments, it seems Karan Johar has another priority that's high on his list — losing weight.
A source close to Karan reveals that he has regularly been taking time out to hit the gym for the last two-and-a-half months.
"Hrithik Roshan's trainer, Kris Gethin, has a team working under him. Karan has hired one of them to shed his extra weight. He had put on a lot of weight during the making of Student Of The Year (2012), and he wants to get rid of it," says the source, adding that Karan has already lost 12 kilos.
Rumours have it that apart from wanting to be fitter, the filmmaker's weight loss may also have something to do with his upcoming debut as a fullfledged actor.
An industry insider says, "Karan is playing a negative role in Anurag Kashyap's Bombay Velvet. This will be his big screen debut and his role is important. All eyes will be on him."
Recently, Karan even told us, "I have started training and working out to get really thin."