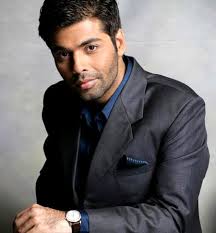 Karan Johar is getting back into the director's chair and needless to say the cast he has brought together is very, very exciting. The romantic film will star Ranbir Kapoor, Anushka Sharma and Aishwarya Rai Bachchan. Yes, you read that cast list right!
Talking about the film, he told TOI, "Love is the theme and conflict of my next directorial endeavor. It is too early to talk about the film, but for now, all I want to say is that it is not a conventional love story or love triangle. It's a film that dwells deeply on relationships, heartbreaks and how love completes you, defines you and yet leaves you wanting for more."
Apparently the director was planning another film, when this story hit, "When I went to New York, this film suddenly came to me. I think it is about getting out of Mumbai. I wrote it in just 30 days. I have never done that before. When they say that a film is born within you and it comes right out, it's true. I have never had, in my entire career, a film that has come to me so fast, so organically and so from within."
After getting the script down, he came back to Mumbai and offered the roles to Ranbir, Anushka and Aishwarya, "I landed back in India a day before Diwali. And I spoke to all three of them one after the other and they were all on. All three of them sat on the same spot of my house and I now consider it my lucky corner."
Talking about casting Ranbir and Anushka, KJo says, "When I worked with Ranbir and Anushka in Bombay Velvet, I knew their pairing and undeniable chemistry warranted another film and I am extremely excited to direct them. Bombay Velvet had tapped into an unusual part of their chemistry. This film will tap into another unusual part of their chemistry."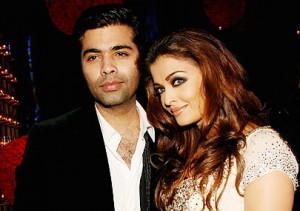 And working with Aishwarya apparently has been a dream that until now has not worked out. He offered her Kuch Kuch Hota Hai but she was unable to do the role since she was shooting for Jeans. Several other opportunities never worked out as well, Karan revealed, "It's been a hit-and-miss scenario with her literally. This time we hit it, literally. And it's a very special role."
He added, "It is possibly her most unusual and contemporary character and I can't wait to work with her."
The director can't wait to start, "I am excited as hell like a child in a candy store. I am reaching in the morning, bubbling with energy. Sometimes it doesn't matter if your film has taken three years to write or 30 days, it is actually the excitement for the level of material and I am very excited."
With music by Pritam, the film will be shot in New York, London, Paris and Delhi. Sadly we have to wait until June 3rd, 2016 to see the final product but you can be sure we will keep you in the know on all things Ae Dil Hai Mushkil so watch this space for more.