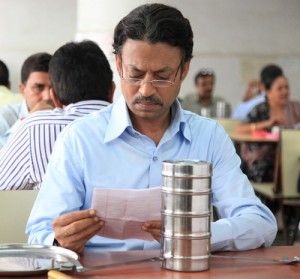 The Lunch Box is up for a major release in India and has been picked by UTV Motion Pictures in India. The Lunch Box was a breakout film at Cannes Film Festival earlier this year.
The film will be presented to desi audiences by Karan Johar and UTV, in association with Dar Motion Pictures and the National Film Development Corporation (NFDC).
Produced by Anurag Kashyap, Guneet Monga and Arun Rangachari, the film stars Irrfan, Nawazuddin Siddiqui and Nimrit Kaur in pivotal roles. Its international distributor is Sony, which had earlier distributed Lagaan.
Says Karan, "I absolutely loved the film. Irrfan and Nawazuddin are brilliant, while Nimrit is waiting to exhale. I haven't enjoyed a love story like this in a long time. It's beautifully written and stunningly directed by Ritesh Batra." He adds, "I am excited about presenting the film in India. Not just the performances, even the storytelling is exceptional."