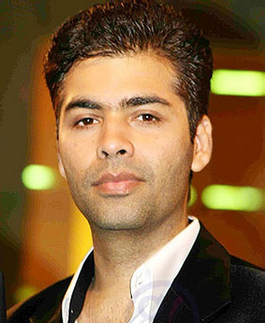 Karan Johar is probably dancing on his feet right now as it has been confirmed that three of his films are to be screened at the prestigious Marrakech International Film Festival in December. Kabhi Khushi Kabhie Gham (2001) and Student of the Year (2012), both directed by Johar, will join the body of work that is to be exhibited at this year's festival. In addition, Agneepath (2012), which was produced by Johar under Dharma Productions, will also be screened in a year where Bollywood will have a strong presence at this glamorous, yet significant event.
In a statement to the press, the 40 year old filmmaker stressed how humbled he is that his films have been recognized at an international scope. "It's a great tribute for the Indian film fraternity to be honoured at an international platform such as this. The fest also has a special emotional connect with me because my films, such as 'Kabhi Khushi Kabhie Gham' have a vast audience in Morocco."
Kabhi Khushi Kabhie Gham will be screened on the same night the festival is launched. It will be attended by Johar as well as Mr Amitabh Bachchan, who played a key role in the film. Moreover, both Agneepath and Student of the Year will be screened on 2December. Apparently, Varun Dhawan, Siddharth Malhotra and Alia Bhatt will be attending the screening for the latter film, whereas veteran actor Rishi Kapoor will be attending for the former. However, since Rishiji is also a part of Student of the Year, so he may possibly choose to make an appearance at this screening also.
The Marrakech International Film Festival will be held from 30 November to 8 December 2012!