Of course Ki and Ka starring Kareena Kapoor and Arjun Kapoor made our list of movies we want to see in 2016! Then when we saw the sneak peek picture of Arjun and Kareena together we were even more excited and now finally we get to see the trailer!
Kareena Kapoor and Arjun Kapoor will be seen together for the first time in this movie that seems to break all the stereotypes of the so traditional Indian society.
See, Ki and Ka is about… as we know – A woman can achieve anything a man can. But are the men prepared for the ultimate role reversal? It is the story of Kia and Kabir, two young Indian people who hit on very well after meeting each other. They know what they want to do in life but their ambitions are nothing you could expect. While Kia is a woman who wants to become a CEO, Kabir wants to become 'like his mother', which means a housewife.
Check out Kareena and Arjun in the Ki and Ka trailer!
The buzz about Ki and Ka has been doing the rounds for a while now, while everyone has been quite curious about the new leading pair, the trailer happens to be quite interesting and fun. We must say their chemistry is very good and really gives more credibility to the story.
The film, which hits teaters on April 1st, was directed by R Balki and this isn't the first time that he has come up with something different. Do you remember his first directorial debut in 2007? Yes, 'Cheeni Kum' starring Amitabh Bachchan and Tabu, was the love story of a 64 years old man falling in love with a 34 year old woman.
Ki and Ka explores a world where nothing is decided according to your gender and we find this quite exciting! We are looking forward to watch the movie on April, 1st 2016!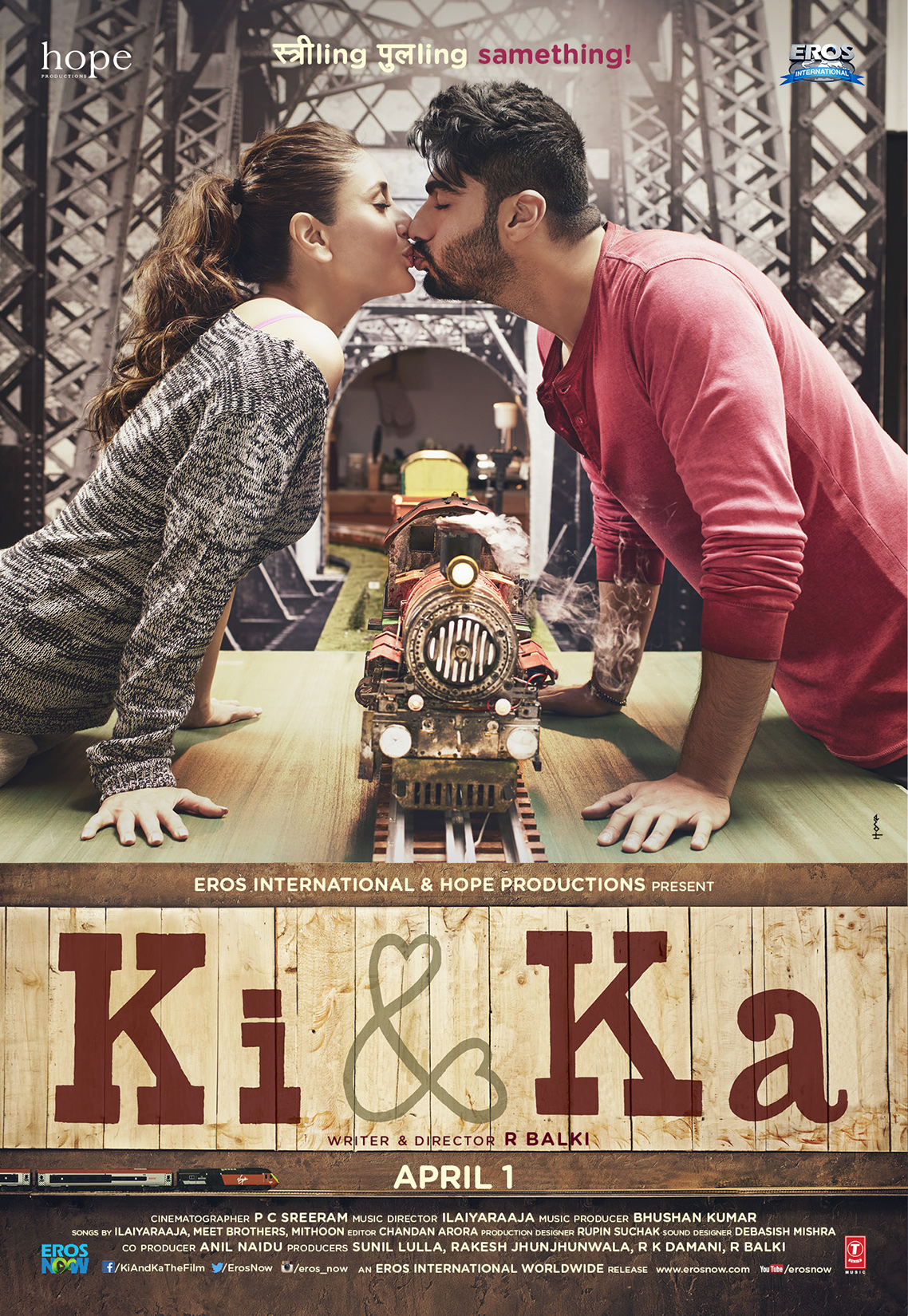 With contributions by Stacey Yount