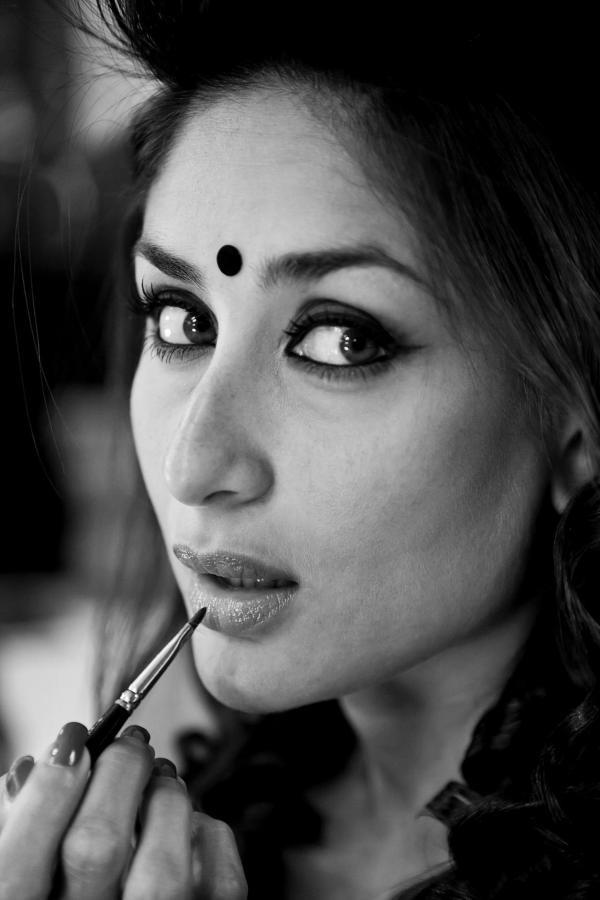 Kareena Kapoor is definitely the Heroine of the moment. The Agent Vinod actress is considered by the trade and fans as the number one actress in the Indian Film industry and rightly so. While Kapoor has starred in Indian cinema's highest-grossing film till date, 3 Idiots, she has also worked with every popular and successful actor from Shah Rukh Khan to Salman Khan in films like Ra.One and Bodyguard.
Kareena celebrates the release of her latest release, Heroine, a woman-centric film and her 32nd birthday today. The critically acclaimed actress flew into London to celebrate her birthday with beau Saif Ali Khan, who has been in the British capital for a few days, but is simultaneously doing interviews over the phone with media worldwide to promote Heroine too.
Our Bollywood reporter Sunny Malik caught up with the Kareena Kapoor to talk about Heroine, controversies, 'Halkat Jawaani', PR's and much more.
Heroine seems like the one film you are most excited about.
I have always said that I wanted to be a heroine and I am really that Madhur has finally made a film on this subject. I am really excited and happy that I had the opportunity to work with Madhur. I have always wanted to work with him. He makes amazing films which are close to reality. To make a film that is close to reality but it being gripping and entertaining at the same time is very difficult to do. Most films turn out to be slightly preachy but I think Madhur has a nice way to keep the story in control and make it a lot more gripping.
I saw the first trailer in March 2012 when UTV Motion Pictures presented their line-up to the media. That trailer was very different to what the audience saw when the theatrical trailer released some time ago with 'Halkat Jawaani' added to it. Was that a conscious decision to add that to the trailer to make more appealing to the masses?
'Halkat Jawaani' is natural because she is a heroine and the film talks about a present day actress. She kind of has to do an item number. We are showing the life of a superstar in 2012 and she is dancing at an award function and people do that in today's time and that is what we have shown.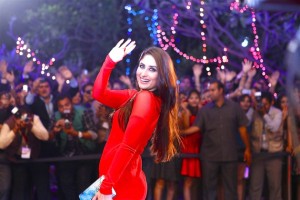 You play Mahi Arora, a superstar actress, in the film. Did you relate to her at all being a superstar yourself or is she completely what you are not?
She is completely what I am not. When people see the movie, they will know. Mahi is moody, over-emotional, and slightly imbalanced whereas I am very calm and composed. She is a completely different girl. Mahi is more bold and aggressive and slightly grey. She is not black or white.
Every film has a controversy these days. Do you think they are made up by PR's or is there someone actually trying to harm the film?
I guess, everything is on the internet, there are so many news channels, newspapers and that is what our film is about. Actors today don't move without their PR. Today, everything is media built by your PR machinery. There are so many things moving for a movie. Now there is an entire PR department, earlier there never even used to be that. Sometimes people like to do things just as a PR stunt. One doesn't even know. The best part is to kind of just be focused on playing your role and doing your work.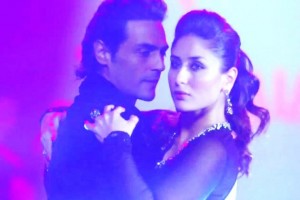 During my last interview with Saif Ali Khan, he said that one should only be doing promotions for a film two months or so prior to the release. Heroine has been in the news even before you signed the film. Would you agree that sometimes a film is overexposed and that it is a bad thing?
I think some films are different. I really don't agree. If the audiences want to see a movie, they will and will appreciate the performances and that's about it. Too much importance is given to what the film is and why the film is like it is. At the end of the day, what matters is that people should just go and see it. If they decide to then all is well and that is good. That is the most important thing. Nobody really knows too much about a film until they go to see it.
Your fans are going gaga over 'Halkat Jawaani' and 'Main Heroine Hoon'.
Halkat Jawaani is a more desi song for the masses. Main Heroine Hoon is the title song and the opening title of the film so we had to show the character as a glamorous superstar. We tried to do both, the Indian and the western bit.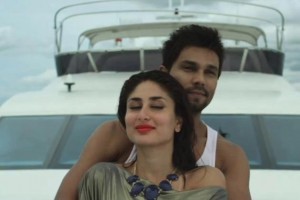 You are seen in quite a lot of glamorous looks. Was that tiring at some point?
I mean, being a heroine, glamour is just a part of it. I quite enjoy it so it's ok (laughs).
I love seeing you in glamorous roles too (laughs).
I know. There is a lot of glamour but the film also goes into the dark zone and is more performance-driven in the second half which I think is quite gripping. I think, after the interval the film just goes onto another level.
Your staff is in Heroine too, playing the staff of your character. Whose idea was that?
(Laughs) I think Madhur just wanted that because it's so natural for Pompy (Hairdresser), Ritesh (Make-up artist) and Radhika (Manish Malhotra's assistant) to be a part of Heroine because they are my core team. We have really given it our heart and soul. I think that shows in every shot of the film. I am so glad that they are there in the film, because it just makes it more natural.
I found the dialogue quite interesting where you tell the editor of a newspaper that film stars are friends with her position and not with her.
(Laughs) I know, the dialogues are making waves all over. I always say it's a Madhur Bhandarkar movie and it is going to be close to reality and there will be hard-hitting dialogues.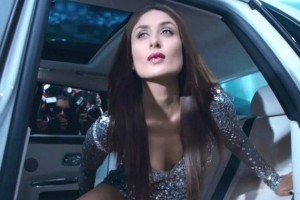 Would you say that it is more of a thing in India that stars are friends with certain journalists/editors for benefits?
I don't know if they are friends with them for that but I have made a lot of friends in the media over the years. Some people started off their careers in front of me. I have known them from coming to interview me to becoming editors of magazines. I have really made friends with some over the years. But in today's time, where showbiz is reality, I am quite sure that it happens. (Laughs)
Is there any pressure because everyone is talking about how you will be or should be winning a national-award?
Honestly, I have not even thought about it. I think there is pressure for Madhur because everyone thinks that he is a national-award winning director but you know, right now I am focusing that the film should do well and should be successful.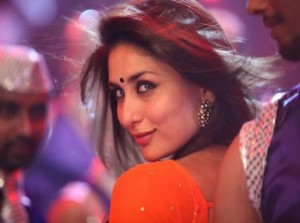 What do you expect from the UK audience since both your last releases here, Ek Main aur Ekk Tu and Agent Vinod, were quite different from what the audiences like here?
I am sure people will see the film. They want to know the behind-the-scenes of an actress, a heroine. It's a Madhur Bahandarkar film at the end of the day. In the UK, audiences like to see more family dramas, love stories etc. but I am sure they will give this one a shot.
Why should the audience go and watch Heroine?
They should go to watch the film because Madhur Bhandarkar makes interesting and gripping movies. I think everyone wants to know about the life of a Heroine. The way Madhur has projected and portrayed it, I think it's really aggressive and bold. It's a different film and I think people should see it.
Heroine is out now worldwide and in UK cinemas.