The promos of Singham Returns, which stars Ajay Devgn and Kareena Kapoor had fans wowed! They certainly can't wait until the film hits the big screen on August 15th!
Now, when it's Rohit Shetty in the director's chair trust him to do stunts which are way out of the box and Singham Returns will see Kareena do some wacky stuff. Bebo is no stranger to stunts remember in the Golmaal series we have seen Kareena riding a bike, and standing on a moving car! Well now, in this film Rohit Shetty has the actress riding a rickshaw, but of course Rohit Shetty-shytle!!
We got hold of this very cute image of Kareena and Rohit, where the duo are seen in a very jovial mood off the sets and the actress is seen taking her director for a nice joy ride!!
Check it out!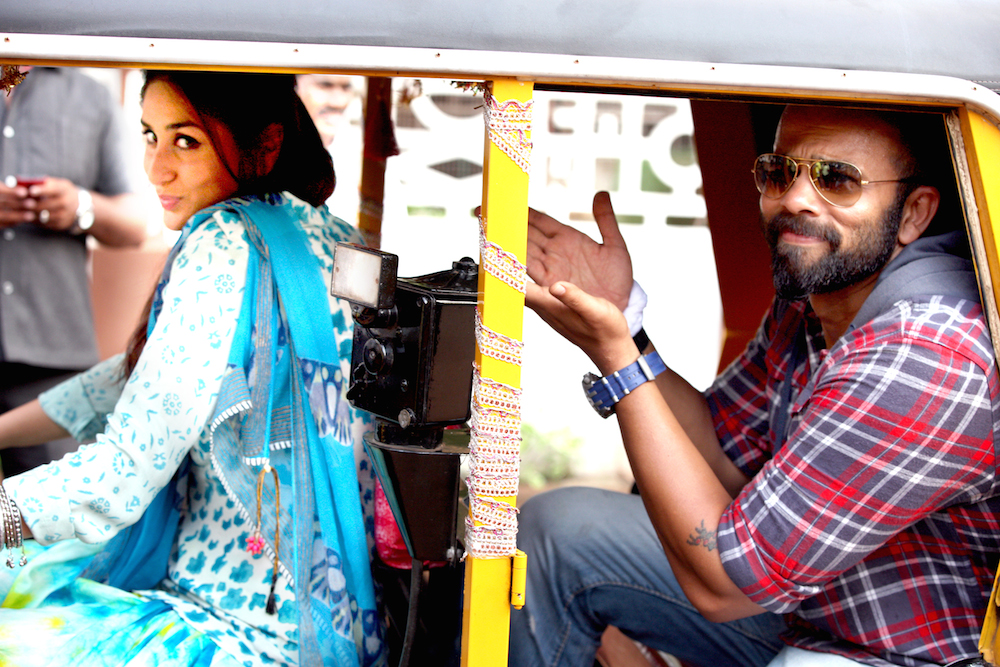 A source close from the production team says,"In their very first film, Rohit made Kareena stand on the bonnet of a car. At that time, she ensured that it was being driven by the director. In Singham Returns, she has to drive an auto rickshaw and she wanted Rohit to ride in the vehicle with her."