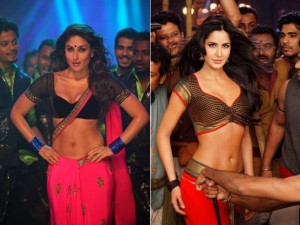 Movies aren't the only thing in competitions these days as choreographers are put under the pump for item songs. Ganesh Acharya who choreographed 'Chikni Chameli' raised the bar for item songs.
When choreographing 'Halkat Jawani' which is and item song in Heroine he was given clear instructions that Kareena Kapoor had to outdo Katrina Kaif.
When TOI contacted Ganesh, he shared, "It's not just Madhur Bhandarkar and Kareena Kapoor who want the song to outdo 'Chikni Chameli' but also a lot of people from the industry are expecting the same."
The amount of publicity that both the song and Katrina had received was quite high and now Ganesh must re-create the hit song but, twice as better.  "After 'Chikni Chameli', there was definitely a lot of pressure to create the magic in 'Halkat Jawani', but this song, I guarantee, is going to be a dhamaka."
2012 will be Halkat's year says Ganesh. He is very pleased as "Kareena has done justice to the song, the dance sequence and the expressions. Yeh, Kareena ki life ka best gaana hai." So, for the rest of us, it's only a matter of time until we get to see the song and jam along to it.