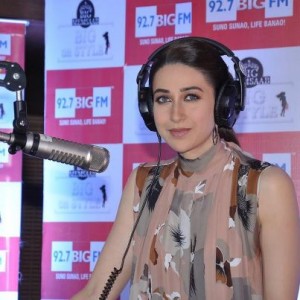 Karisma Kapoor is all set to add a new career to her name with the announcement that she is all set to become a radio presenter. The actress turned RJ is all set to present a special segment on 92.7 BIG FM called BIG on Style.
Speaking to the media about her new career the actress said, "This is a totally new avenue, something I have never done. I am lucky enough I had a career for a long period of time. Like I said, I have done films, television, I also have a portal, so why not radio! It's something new and different for me to do."
The new show will be all about fashion and Karisma went on to tell the media, "I will be hosting a segment called BIG on Style through which I will share some of my personal tips along with trends that I have observed and share them with my listeners."
BIG on Style is set to air from December 24th 2012 until March 24th 2013.