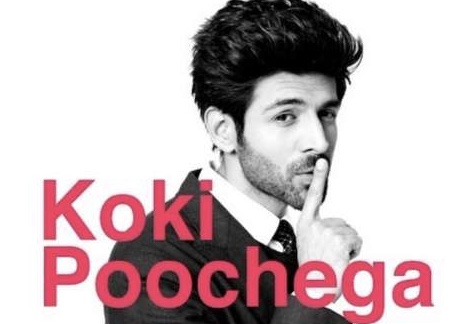 Now that's being a true youth icon. Kartik Aaryan, who has been enjoying stardom in the world of films, isn't resting even when he is away from the sets. He is ensuring that the spotlight is still on, and for a change this time it's not shining on him but instead on the ones who are battling coronavirus. In a specially curated talk show for the world wide web, #KokiPoochega, he has now picked on the baton to not just acknowledge the ones who are fighting menace of the virus, but is also helping spread awareness and break myths associated with it.
"It has been around a month since the world has truly and firmly realised that this virus needs to be taken really seriously. Kartik was one of the earliest celebrities to take stock of this, more so since he comes from the family of doctors. Having seen in his growing up years how the smallest of the issues turn out to be bigger problems if not dealt with right at the onset, he knew that people had to be made aware of the evils associated with corona virus menace," says a source close to the actor.
In fact, he first went ahead and shared a monologue on the virus, and that broke the internet and saw appreciation coming from none other than PM Narendra Modi. While it found widespread appreciation all over after going instantly viral, he also contributed a huge sum to the PM Care fund. This isn't where he wanted to sit back, relax and let the world take care of the issue at hand. Instead, he decided to invest his time into talking to the survivors of coronavirus as well as doctors who are working 24×7 to fight it out at the field.
"He has been interviewed frequently over the years but never been on the other side of the table. Today, when he is chatting with these survivors and front line doctors over the web, he feels good that there is at least a little contribution that he is making," says a friend of Kartik, who has also gone through a look change with a fully grown beard, "Of course it is a comfortable time to read scripts and catch up on series and films that he has missed over the years. However, it is all the more important to create awareness around what can actually lead to this virus attack, how to survive it, the precautions that need to be taken all the time, the myths that need to be broken and above all the facts that everyone needs to know."
While he is continuing to advocate professional medical advice to all his fans, followers and viewers, Kartik is making sure that the core point of maintaining hygiene and social distancing is followed to the T.
"That is of paramount importance," the friend continues, "He is trying to keep these chat shows light-hearted so that viewers, who are already tense in the current situation, get good information albeit with some smiles around them. That's what everyone needs to do as well. We can fight the biggest of the battles with a smile on our face."
Absolutely!
Episode 3 drops today!