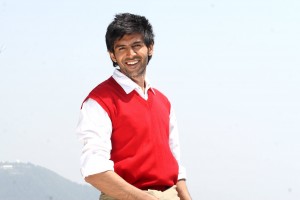 When recently asked the lead actor of Subhash Ghai's movie Kaanchi, Kartik Aryan, about his fond memories of this beautiful and romantic season, this is what he had to say, "Firstly I love Monsoon, watching it from the window of my home is the best feeling ever. I still remember the first rain of the season; me and my friend just went out wandering the streets and got totally drenched.
When it comes to shooting, yes, it does affect the shooting schedule. But I think everyone should enjoy this beautiful season to the fullest maaza aata hai bohot baarish mein and it's a romantic season plus, I am a romantic person at heart so… (Grinning)"
Well, Kartik we are sure your female fans will be very glad to read this. While the Monsoon continues to disrupt the shooting schedule of many movies Kartik feels everyone should enjoy this beautiful season.
Kaanchi is directed by Subhash Ghai starring newcomer Mishti, Kartik Aryan, Rishi Kapoor and Mithun Chakraborty, and is slated to release on 30th August, 2013.