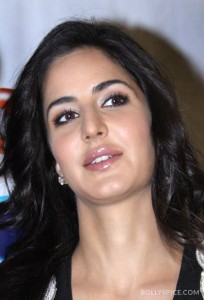 Katrina Kaif is currently shooting in Beirut, Lebanon for Sajid Nadiadwala's next production. Katrina, who flew out at the weekend, was rumoured to be jetting off to see Ranbir Kapoor, but these rumours have been shot down by a friend of the actress who said, "This image of a love-struck kitten who follows her loved one everywhere he goes is just not Katrina. She truly resents the attempt to make her appear like a love-lorn Radha chasing her Krishna."
Although the title of the film is yet to be confirmed, Katrina will be starring opposite Saif Ali Khan and will be playing his love interest in the film. The last time they were seen on screen together was in the action-packed Race.
Director, Kabir Khan, has chosen a dangerous location to shoot as Lebanon is close to Syria where a civil war has been active for a while and a 15 day shooting schedule has been fixed on the Syria-Lebanon border, a declared war zone. Given his previous works; New York, Ek Tha Tiger and Kabul Express, a terrorism angle of the film is heavily expected. Katrina's role will be demanding some "high velocity stunts" and she is in Beirut "to train alongside Saif," said an insider.