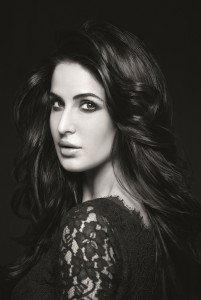 Katrina Kaif is famously known as "Mere Brother Ki Dulhan", "Ajab Prem Ki Ghazab Kahani" and of course, the "Dhoom 3" girl. Now, we see the Bollywood star joining global beauty brand L'Oréal Paris as their new face.
Katrina Kaif is the fourth Indian to be representing the brand following Aishwariya Rai Bachchan, Sonam Kapoor and Freida Pinto.
Reportedly, Katrina expressed her gratitude and stated that it is an "incredible privilege to join this league of ladies".
Prior to her outstanding Bollywood career, Katrina Kaif began as a successful model.
She had first taken part in a modelling contest in Hawaii, at the young age of 14.
Although she embarked upon engineering through her studies, she made the choice to follow her dreams.
According to an interview with the Times of India, Katrina stated that she was only 17 when she first arrived in India to pursue her career.
As they say, the rest is history.
Katrina Kaif has certainly made her mark in the Bollywood industry through the various films she has starred in since her debut in 2003 with the English/Hindi erotic heist film Boom, alongside Amitabh Bachchan, Gulshan Grover and Jackie Shroff.
According to the International Business Times, Satyaki Ghosh, official spokesperson of the company, stated his delight at Katrina joining L'Oréal and celebrated the Star's accomplishments: "I am thrilled that Katrina joins our amazing roster of spokespeople. She exudes sheer glamour and is a beauty icon to millions across the globe. She has risen to the top through sheer hard work and is an inspiration to all. Today we are proud to welcome her into the L'Oréal Paris family and hope to have a fabulous association with her."
Through a statement, the actress stated what the brand represents to her personally, emphasising the importance of the L'Oréal slogan: "It's been a brand that I have always admired for its glamour and powerful message of 'Because you're worth it'. The stunning women that represent the brand across the globe are strong motivators,"
Former Miss World and Bollywood Star Aishwariya Rai Bachchan welcomed Katrina Kaif into the L'Oréal Paris family: "I would like to extend a warm welcome to Katrina to the L'Oréal Paris family. I am sure she will enjoy representing team India as brand ambassador and I wish her the very best."