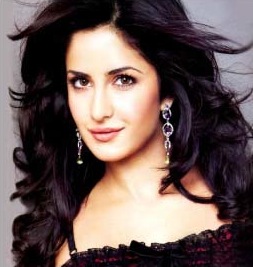 Bollywood's leading lady Katrina Kaif will attend an exclusive screening of her hit film Zindagi Na Milegi Dobara at 7.30pm on Saturday 24th of March 2012 at Bucks New University in High Wycombe, UK.
The intimate event for a select guest list, has been organised by Katrina's brother Michael to raise funds for Bucks New University B.A. Furniture Design and Craftsmanship students in order to stage an innovative and cutting-edge new exhibition, entitled: New Designers. The exhibition will present the first opportunity for these students to exhibit their work and will provide a much needed platform for them to showcase their talent.
Speaking about the event, Katrina said: "I'm very much looking forward to attending this film screening at Bucks New University. I love the UK, as I'm originally from here, and I always have a great time when I'm back here. It's so lovely to meet my fans and to see just how popular and loved Indian cinema is in the UK."
Katrina, always the proud sister, says of her brother Michael: "This is a fantastic event that he has organised. It's for such a worthy cause, as we must ensure that we give all youth the opportunities to explore their talents and pursue their dreams."
The evening event will comprise a formal introduction by Michael who has organised the event and the screening of Zindagi Na Milegi Dobara. This will be followed by an in conversation with style interview and Q&A with Katrina, where members of the audience will have the opportunity to ask Katrina questions about the making of the film and her film career. The popular actress of such hit films as Welcome, Namastey London, Rajneeti and Race will also share some of her favourite anecdotes with the audience.
Tickets to this exclusive event are priced at £26 and can be purchased from www.chillitickets.com. Guests are to arrive promptly by 19.00hrs on Saturday 24th March 2012 at Bucks New University, Queen Alexandra Road, High Wycombe, Bucks, HP11 2JZ.