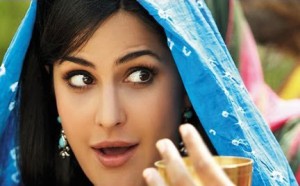 Shooting of the Yamla Pagla Deewana sequel is nearing yet, the leading lady is still unknown. There were whispers in the background that Preity Zinta was going to lead except she was demanding a ridiculously amount but alas, Bobby Deol has come out and put the rumour to rest by declaring that "there's no truth in this. This has never been the case and PZ is a dear friend".
On the other hand is said to be Katrina Kaif has captured the liking of the Deols. Right now its only talks as a source close to the unit said, "Negotiations are on. If Katrina doesn't agree, there are some other names under consideration."
The only hints about the movie at this stage are that the storyline will be different as there will be more elements and definitely action for Sunny. The film is said to be finished by the end of the year so another film is needed to be added to 2013 releases.