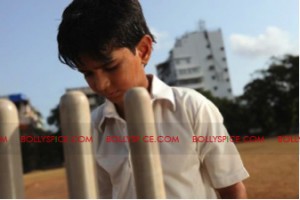 The wonder child, Ritwik Sahore from Ferrari Ki Saawari is flooded with compliments for his performance in his debut movie. He has won a million hearts with his innocent smile and his natural expressions.
A lot went into training little Kayo, for him to be the Grand Master of cricket. After auditioning around 1000 kids, the crew found the perfect Kayo in Ritwik Sahore. The only aspect lacking was his ability to play cricket and training was the only solution. Originally a football player for him it was very difficult to learn and adapt to the new sport. Little Ritwik went through vigorous training sessions, finally turning into an ace cricketer. His training period lasted for 3 months. He worked exceptionally hard and struggled with his bowling and batting skills, until his hard work finally paid off.
Ferrari Ki Sawaari has been victorious after its release and has been winning accolades from audiences all around. The heart – warming movie has touched audiences across the globe.
We are sure with such a strong determination, he is sure to grow into a magnificent actor!!