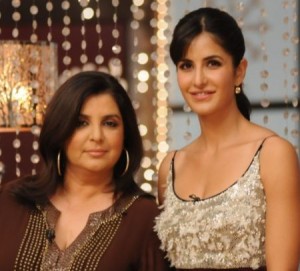 That's what we are hearing here with Farah Khan's much delayed almost shelved film Happy New Year to be re-established with King Khan, Shah Rukh Khan and her Tees Maar Khan leading lady, Katrina Kaif.
We have already reported the new buddy-buddy cosiness between Shah Rukh and Katrina on the sets of Yash Chopra's next film, but adding to that, sources have spoken to Hindustan Times with news of Katrina and Farah's fondness for each other extending on screen again, but this time it's Katrina's sister, Isabel in question. "It is believed that Katrina was keen that Farah direct her sister Isabel in her Bollywood debut" sources advise.
Whatever the situation, Happy New Year may just see the light of day and with all this bonding happening behind the scenes, this little birdie's words may eventuate. Watch this space to find out more.