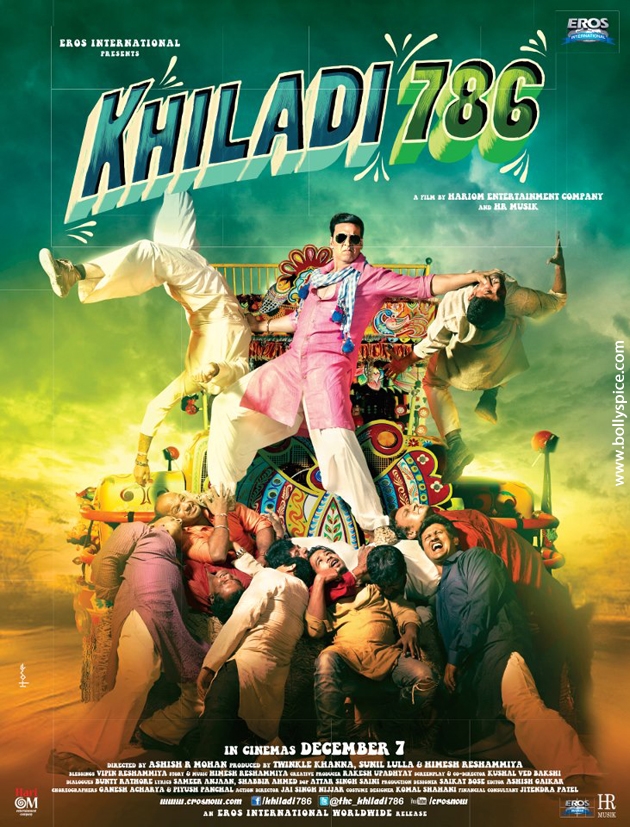 All Akshay Kumar fans rejoice. One of the most popular & biggest franchise is back! Within just 3 days, the teaser promo of Akki's new film Khiladi 786 has crossed more than 1 million views on You Tube.
After a gap of 12 years, Akshay Kumar, is all set to stage his comeback as Bollywood's original 'Khiladi' in a fully entertaining Khiladi 786.
The original Khiladi is back with great action and looks all ready to set the screen on fire. The promo shows Akshay looking charming as ever and doing some spectacular stunts giving the feel of a perfect Khiladi movie. After playing a cop in films like Rowdy Rathore and Main Khiladi Tu Anari, Akshay Kumar impresses in the look of a cop in Khiladi 786 too.
The film is already a 'hit' online! Fans across all platforms have totally loved the teaser. In fact #KhiladiReturns #Khiladi786 n #KhiladiBhaiyya have trended on Twitter for 3 days. The overall response on Facebook and Twitter has been fantastic.
Khiladi 786 is directed by debutant Ashish R Mohan (assistant director in Rohit Shetty`s Golmaal series), and stars Akshay, Asin, Paresh Rawal and Himesh Reshammiya in lead roles.
The promo ends with a dhamakedar dialogue by The Khiladi which also throws some light on the significance of the title of the movie,"Naam Bahattar, Zilla Malkhanpur, Gaon Taasi, Sir Pe Haath Rab Ka, Aur Haath Mein 786!"
Khiladi 786 would be the eighth Khiladi film for Akshay Kumar in the series and it releases on December 7th.
Connect to Khiladi786:
www.twitter.com/The_Khiladi786