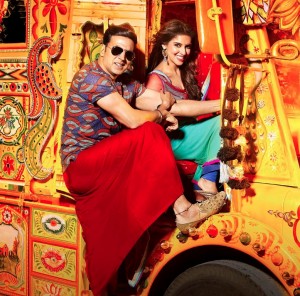 Khiladi 786 is standing true to its name as the film has been quite a 'Khiladi' in the digital space as well. Almost all the assets released on the digital platforms have crossed the '1 million mark' with ease. Going by the Bollywood norms, all the theatricals that have crossed 1 million views have made '100 crores business' at the box office.
While many other films are touting about crossing the 1 million mark, Khiladi 786 has quietly taken over the number's game. Even the teaser of the film has over 2.5 million views and the song 'Balma' has crossed 2 million views. Releasing on the 7th of December, Khiladi 786 promises to be a complete entertainer and has managed to connect very well with the audiences.
All the films that have crossed this mark digitally, have managed to make business of 100 crores. A quick glimpse of Khiladi 786's digital success tells us that Khiladi 786 just could be the next film to cross the 100 crores mark!