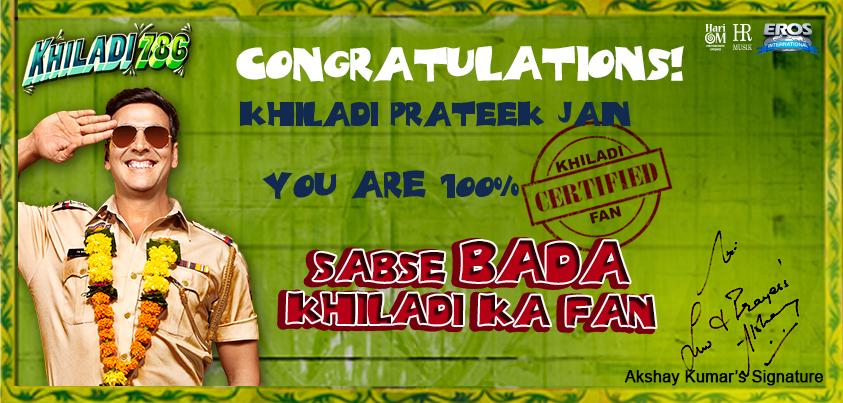 With the growing fanfare of the Khiladi Bhaiyya, Khiladi 786 team had launched a brand new application on their official facebook page called 'Sabse Bada Khiladi Ka Fan'. The application rewards the fans with a certificate of 'Sabse Bada Khiladi Ka Fan' signed by Akshay Kumar.
This is the first time such a unique app has been launched. The application has really picked up well as it has got 10,000 hits on the very first hour of its launch. The response by the fans stands proof to the fact that Khiladi 786 has undoubtedly struck the right chord with the audiences.
The application generates a certificate with the user's name and Akshay Kumar's signature confirming the accomplishment. Fans are enthusiastically participating and sharing their Khiladi certificates to earn the title of 'Sabse Bada Khiladi Ka Fan'.
With only a week left for the release of the film, Khiladi 786 team is leaving no stone unturned to make each day exciting for the Khiladi fans.
Application Link- http://bit.ly/SabseBadaKhiladi