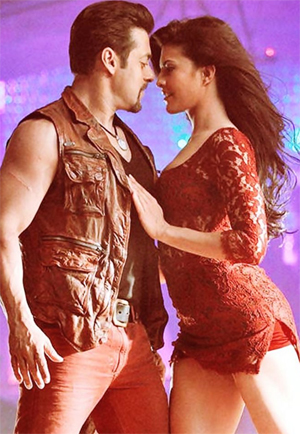 India is one of the most unsafest countries in the world. According to the recently released video 'I'm Not A Woman', India is even worse than Saudi-Arabia where woman can't drive and are stoned for being a victim to rape.
The recently released Salman Khan hit Kick, which earned more than 200 crore, shows in one of the scenes what is wrong with society today.
The scene I am talking about is the one where Salman Khan and Jacqueline Fernandes are sitting in a café chatting. At one point a group of men walks in and starts harassing a girl. Costumers in the café see what is happening, but decide to turn a blind eye to it.
No one is willing to help the girl and that is what is wrong with today's society. People have become inhuman, emotionless and egoistic. Empathy is the main emotion for just about everything that works in a society: trust, altruism, cooperation, love, charity. And yet our society manages to become more apathetic to everything. Nobody wants to get involved, for whatever reason, so people have become more apathetic to things happening in their environment.
The powerful thing about the scene is that when Salman enters the café again after he walked out, he doesn't start hitting the guys who are harassing the girl, but the people sitting and watching it happen. One by one he asks them what is wrong with them.
One group of cricketers is being blamed for not being man enough off the field. Then there is a guy with huge muscles. Salman asks him why he built those muscles in the first place. Just to show them off? Basically, he blames society and shows that this will continue if they don't step up.
After that he gives a speech where one dialogue makes a huge impact: "These guys won't understand until you start harassing their sisters or mothers." It has been said before, but with a superstar like Salman saying it on the big screen people might want to listen.
When celebrities talk about a cause, social issues and problems, these are mostly taken more seriously by the public.
Let's hope that a superstar like Salman Khan can make the change we all want to see in the country with a statement like this in his movie. Kick might have made 200 crore, but in a country where movie stars are treated like God, fans might want to listen to 'what God has to say'.