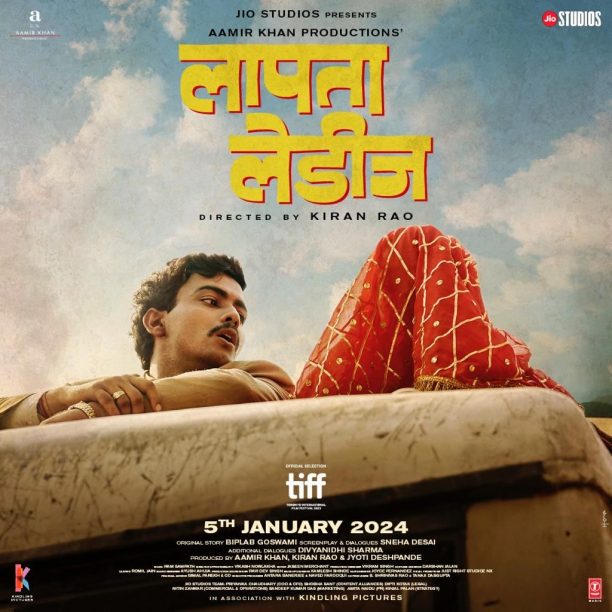 Aamir Khan and Kiran Rao join hands again for Rao's new comedy, Laapataa Ladies (Lost Ladies). Kiran is all set to make a comeback as a director after over a decade with the feature film, after her directorial debut, Dhobi Ghat. Presented by Jio Studios, the film is all set to hit the screens on 5th January 2024.
Set in 2001, in rural parts of India, 'Laapataa Ladies' follows the story of two young brides who accidentally get swapped and the jolly mess that ensues.
The makers of the upcoming film earlier gave an exciting glimpse into the world of this comedy-drama with a quirky narrative, hilarious dialogues, and a talented cast. The film stars Nitanshi Goel, Pratibha Ranta, Sparsh Shrivastava, Chhaya Kadam, and Ravi Kishan in lead roles. Laapataa Ladies is based on an award-winning story by Biplab Goswami.
'Laapataa Ladies' will also be screened at the grand premiere at the prestigious Toronto International Film Festival (TIFF) on September 8th, well ahead of its release.
Presented by Jio Studios, 'Laapataa Ladies' is directed by Kiran Rao and produced by Aamir Khan and Jyoti Deshpande. The film has been made under the banner of Aamir Khan Productions and Kindling Productions, with the script based on an award-winning story by Biplab Goswami. The screenplay & dialogue are written by Sneha Desai, while the additional dialogues have been jotted down by Divyanidhi Sharma.