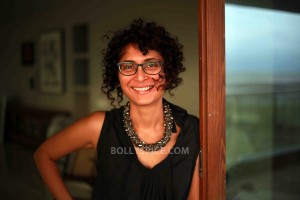 Kiran Rao was born in Bengaluru and raised in Kolkata. She completed her Bachelor's degree in Economics from Sophia College, Mumbai, and Masters in Mass Communication from Jamia Millia Islamia University in Delhi. She started work as an Assistant Director in films such as Lagaan (which was nominated for an Oscar) and Monsoon Wedding (which won the Golden Bear at the Venice Film Festival). She joined Aamir Khan Productions in 2005 and worked as Associate Producer on Taare Zameen Par and Jaane Tu Ya Jaane Na. Her debut feature Dhobi Ghat (Mumbai Diaries) released in 2011 to critical acclaim and box office success, and she went on to produce Peepli Live and Delhi Belly as well. She recently presented the highly acclaimed Ship of Theseus, ensuring a country-wide platform release for the film.
Indian Documentary Foundation is not-for-profit organization founded by Jaaved Jaaferi and Sophy V. Sivaraman for the promotion, development and funding of documentaries in India.
IDF aims to develop audiences in India by working with new and existing platforms for wider reach and distribution of documentary films.
Training initiatives like pitching forum, workshops, cross-media training, international and national film production workshops and building alliances for co-production and distribution internationally are all the avenues that IDF aims to expand in.
Getting funds is one of the biggest problems that filmmakers face. Goodpitch2 India is one of IDF initiatives initiative to help filmmakers find funds and support for their documentary films in India. For the first time, Goodpitch, an international organization that is empowering filmmakers all across the world to tell stories that have a social relevance, and bring about a change in the way we perceive our world, is being brought to India by IDF.
Kiran Rao and Goodpitch complement each other in their core beliefs, which is that documentary films need to be encouraged and filmmakers need to be given the platform and the chance to be heard.
Indian Documentary Foundation in partnership with Films Division, Govt. of India and Kerala State Chalachitra Academy will be organizing a day long forum with Kiran Rao as the moderator in Mumbai on 23rd Feb, 2014 at Experimental Theater NCPA starting 9 am onwards. Filmmakers who are interested in understanding outreach of films would be able to observe alternate means of distribution. It is open to all.