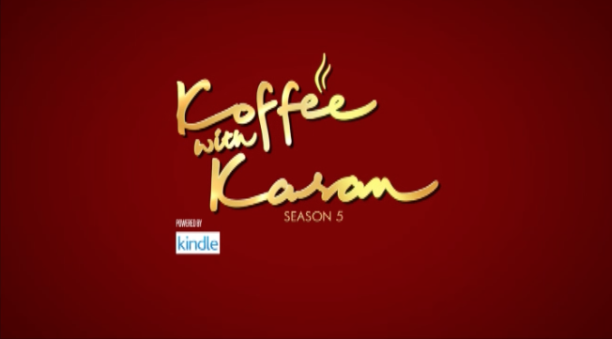 India is all set to get hyper on a new cuppa "Koffee"! Yes, It is true Star World's Iconic Talk Show, Koffee with Karan is finally coming back!
The chatter and banter around a new season of Star World's Koffee with Karan has already been doing the media rounds since the start of April this year and Star World, finally took to media today confirming the news of a brand new season.
While the official date is yet to be announced, the channel and its celebrated host Karan Johar are working tirelessly to put a brand and grand new season in place. A show like no other, Koffee with Karan's new season promises to be different and filled with fun surprises thereby making Season 5 a crackling affair.
The series which has hosted some of Bollywood's biggest names in the seasons gone by will boast of a star studded guest list in the upcoming season as well. With fun banter, candid conversations oozing with glamour and style and some scintillating confessions, the upcoming series promises to set India's temperature soaring.
Speaking about the launch of the iconic show, Star India spokesperson said, "Entertainment truly doesn't get any bigger than Star World's Koffee with Karan! It's nothing short of an international red carpet affair and it's a show viewers can't get enough of. It's pretty evident from all the excitement, buzz and conversations around the season even before we've officially announced it. We are working hard to ensure that we live up to the hype and are confident that with the guest-list and all the new surprises planned, it's going to be yet another cracker of a season"
~ Get set as your cuppa of "Koffee" doesn't and couldn't get bigger than this~
Koffee with Karan coming soon on Star World and Star World HD
Stay tuned we will bring you all the Koffee with Karan scoop!