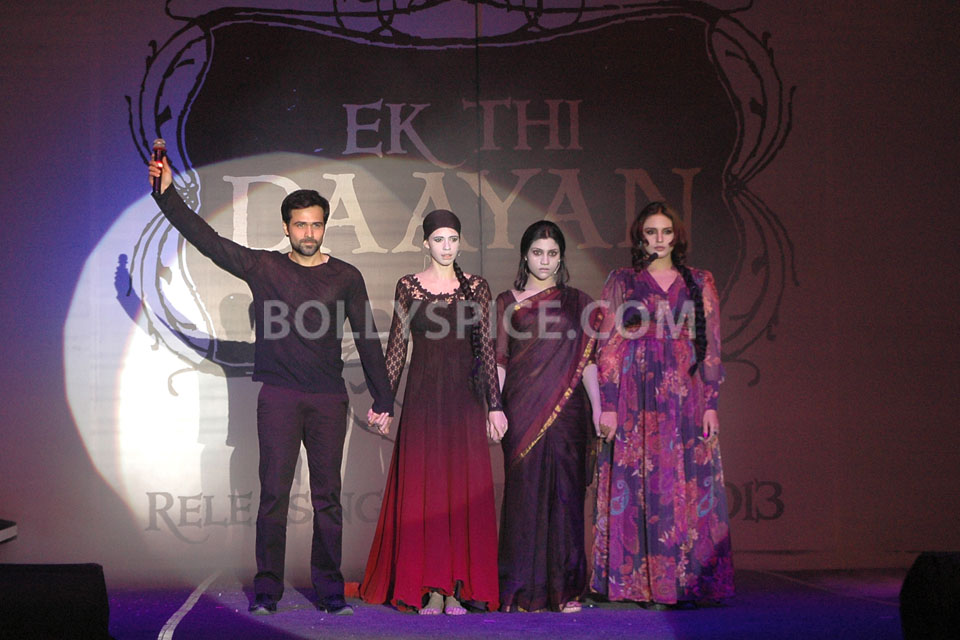 Every Bollywood actress would love to be dolled up like Katrina Kaif in her Barbie look alike. But these three bollywood beauties Konkana Sen Sharma, Kalki Koechlin and Huma Qureshi are all set out to do something unusual. The actress will be seen in their daayan avatar very soon as they have lent their faces to dolls that have been modeled on look alike daayans.
Ek Thi Daayan is an upcoming supernatural thriller that also stars Emraan Hashmi and has all the three heroines in a Daayan avatar.
According to insiders, the dolls will be dressed in black robes and will have their feet pointing backwards. "Initially, filmmakers producers Vishal Bhardwaj, Ekta Kapoor and director Kannan Iyer came up with the idea of having these evil-looking dolls that would resonate with the theme of their film Ek Thi Daayan, there was no plan to make them look like any of the three actresses. In fact, when the team bounced these ideas to the cast, they were a bit apprehensive about how it will be received and joked that it would be nice to have the faces of their leads for the dolls. But then Konkona, Kalki and Huma sportingly agreed to lend their faces to the dolls. Which is when the idea to make dolls replicating them came about," informs the insider.
Talks are underway between the production house and a leading brand of toy manufacturers to roll out these daayan dolls that will be part of the film's merchandise. "It will be a unique marketing move, because so far we've only had doll replicas of super-heroes here, apart from Katrina, who has a doll modelled on her looks," adds the insider.