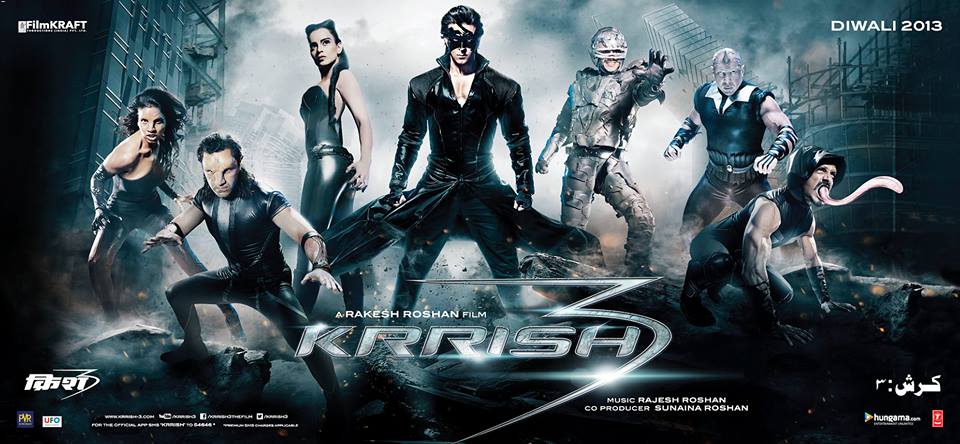 Krrish 3 is the talk of the town at present with the various promotional events going on, and the latest on the film is that the release date is now officially 1st November instead of 4th November.
Rakesh Roshan said that the decision was taken by the distributors and exhibitors, and he had no problem with it. "They decided on Nov 1, and I agreed to it. Diwali is on Nov 3 which is a Sunday, so it will be the right thing to do by releasing the film 3 days before that," he added.
Krrish 3 is the third film after Koi Mil Gaya and Krrish. The film features Hrithik Roshan, Priyanka Chopra, Vivek Oberoi and Kangana Ranaut.
The story of Krrish 3 continues from the superhit Krrish. After defeating the villainous Dr. Siddhant Arya, and bringing his father Rohit back from the dead, Krrish continued fighting against evil and saving innocent lives. Now Krishna is living a happily married life with Priya, while Rohit is using his scientific brilliance to benefit society. And Krrish is everyone's favorite superhero saviour. Unknown to them, a dark force is growing in another part of the world. Kaal, an evil genius, is selfishly misusing his powers to spread fear, death and destruction. And he is being assisted by an army of very dangerous beings, which he has created himself. Not long after Kaal's plans are put into action, both Rohit and Krrish find themselves faced with a crisis of epic proportions, which only they can resolve, together. But when they finally cross paths with Kaal and his army that includes Cheetahwoman, Antman, Kaya,, Rhinoman & Striker, neither of them is prepared for what lies ahead. Kaal not only brings the world to the brink of disaster, he also puts the strength and love of Krishna and his family to the test!