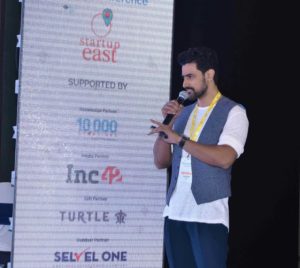 Actor Kunal Kapoor who is starring in the upcoming action film 'Veeram'  has been caught up with promoting the film that's slated to release in November this Year and shooting for Tigmanshu Dhulia's next film 'Raagdesh' Even with his busy schedule, he recently took time out to speak to audiences at the Young maker's conference held in Delhi and The Start Up East conference held in Kolkata, the next day.
Something that is not popularly known about Kunal is that he is a huge tech buff and is usually a big draw at these events. At both the events he spoke about Ketto, a crowd funding platform that he co-founded, which is now Asia's largest. The platform has managed to raise a whopping 35 Crores in the last couple of years for social and individual causes.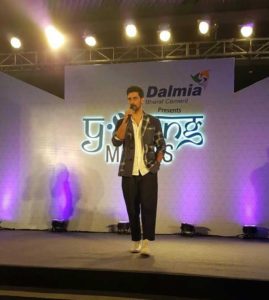 The actor regaled audiences with funny and heartwarming stories about how the internet can connect us and encourage us to change the world for the better. Kunal had this to say about his experiences at both conferences, "I was happy to be invited to both events and to have the chance to talk about the work Ketto is doing. The internet is a powerful tool that should be used for good and I'm glad to have had a chance to see firsthand that people are willing to help complete strangers"
His affinity for technology has resulted in him being invited to all the big tech conferences around the country. In fact he is the only Bollywood actor who is seen at tech conferences as much as award ceremonies.
We can definitely expect to see this talented actor follow his passion with technology and continue to be a prominent fixture at tech conferences all over the country.