The keenly awaited comic sequel Kya Super Kool Hai Hum directed by Sachin Yardi, who wrote the original 2005 film, is getting ready to go on the floor. The film has Tusshar and Riteish Deshmukh reprising their roles, but this time joining them are the lovely Neha Sharma & Sarah Jane-Dias. Also joining in the fun is Chunkey Pandey in the movie produced by Balaji Motion Pictures.
Riteish is excited to begin the film he tweeted recently "lookin fwd to kskhh shoot." He also on October 6th tweeted, "Day-1-KYA SUPER KOOL HAI HUM- met beautiful Neha Sharma n Gorgeous Sarah – looking fwd to working with them. Good luck dir SACHIN YARDI."
The film officially begins shooting in November and the cast and crew joined together for the Muhurat on Dussehra at The Renaissance Hotel, Powai. Unfortunately Tusshar was not able to be there since he was shooting for another film in Rajasthan.
Check out these exclusive pics!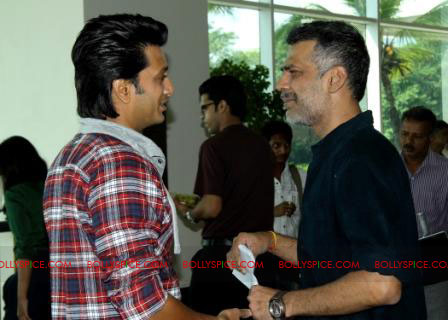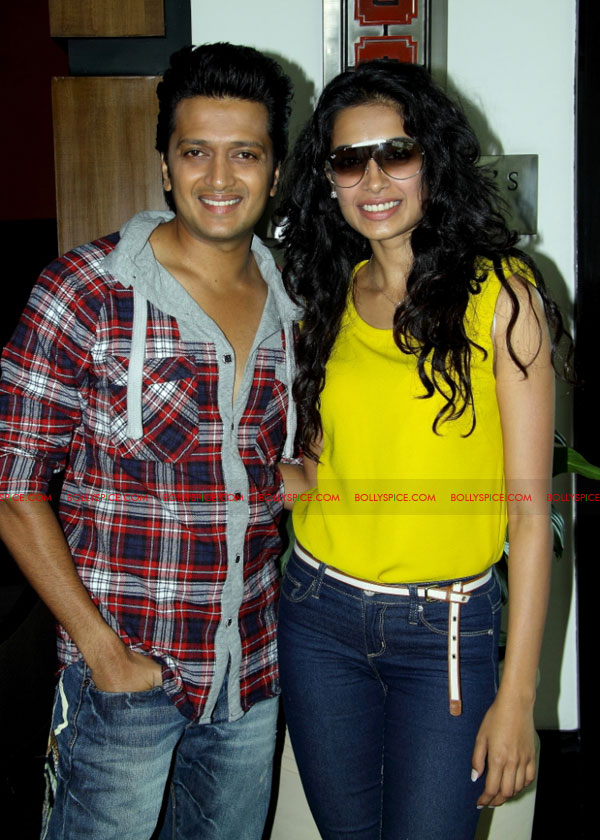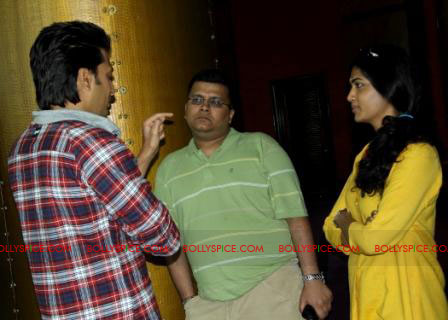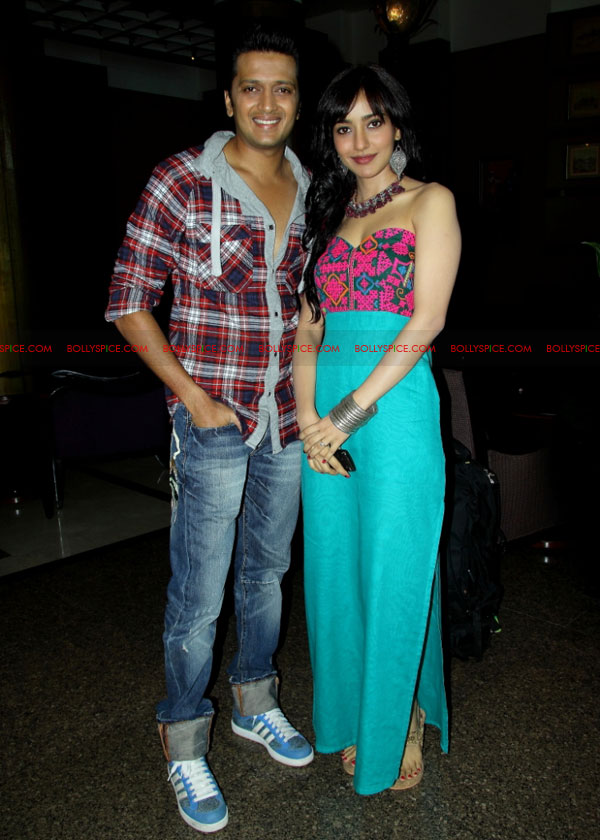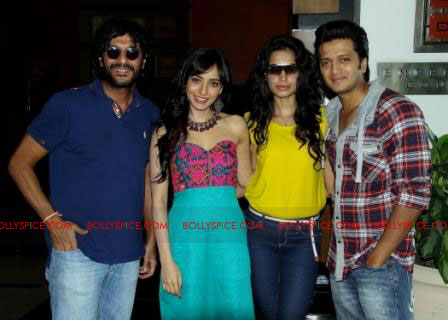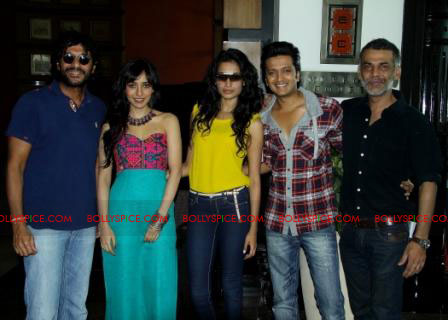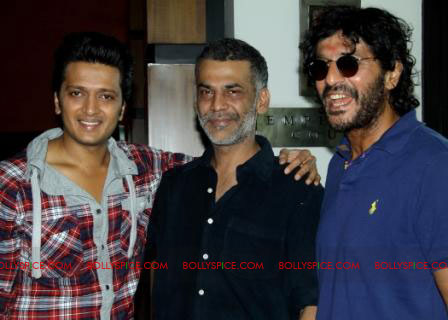 Kya Super Kool Hai Hum is set to release in April of 2012! Stay tuned for all the KSKHH news!