Starring Riteish Deshmukh, Tusshar Kapoor, Neha Sharma,and Sarah Jane Dias, Kyaa Super Kool Hain Hum is the much-awaited sequel of the erstwhile comic blockbuster Kya Kool Hain Hum. Directed by Sachin Yardi, this no holds barred comedy is set to release on August 2nd! They held a special event to launch the trailer and Riteish, Neha and Sarah Jane were there! Unfortunately Tusshar was not able to attend the event because he was filming for Shootout at Wadala. He explained what happened on Twitter, "There is a lot of speculation as to why I didn't reach the promo launch event of K2H2 on the 9th! Therefore I wanna clear the whole issue! Firstly, this film is very important to me and the trailer has received a blazing response! Therefore, obviously I really wanted to be present that day! However, due to some miscommunication the SAW team was unaware that I had to leave the shoot at 5 and so I got done only at 7pm at Matunga! I tried my level best to reach but the traffic was heavy and we didn't have the venue beyond 8pm so they had to start the event without me! However, Balaji, Raindrop and I've decided to make it up to the media with an event in the next couple of days! Looking forward and sorry again!"
Talking about why they decided to go with this story for the sequel Riteish said, "Tusshar and I had read one-two scripts, for this sequel, but nothing interested us that time. But this time around, Sachin came up with this script and it was accepted by Ekta Kapoor (producer), even when I read it I also liked it. There is uniqueness and newness to the storyline, it takes from where the two characters left..humor is also of new kind. The humor quotient and the way of presenting it is also different."
Adding, "Kyaa Super Kool Hain Hum will be bigger and better than the first part. Neha and Sarah both have a great sense of comic timing!"
He says they really wanted to make sure and get the tone just right for the film, "While we were enacting few scenes for 'Kya Kool Hai Hum', we had no idea how the audience would react to those scenes, as we were attempting something new and different. We were trying to maintain the innocence. What happens is when you have a film like this…an adult comedy… to maintain innocence in it is important."
About how they took the comedy forward director Sachin Yardi said, "We made a conscious effort to upgrade the gags. We've kept it very contemporary. Humour evolves with time."
The super kool duo agrees and said in an earlier interview, "We were the ones who first gave Kya Kool Hai Hum. The spirit remains the same and so does the treatment," Tusshar and Riteish: "Of course the jokes have gone a notch higher up and a tad below the belt."
Check out these stills from the event!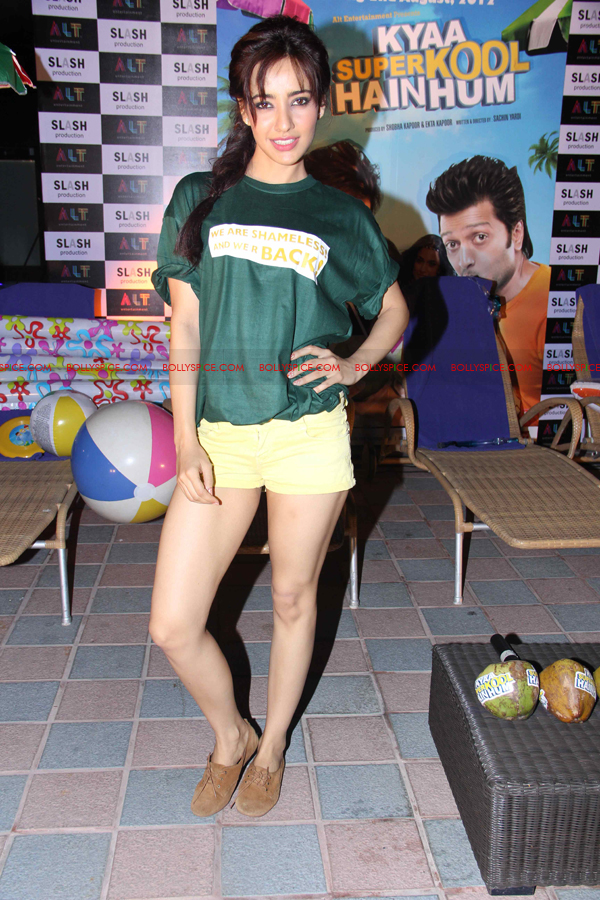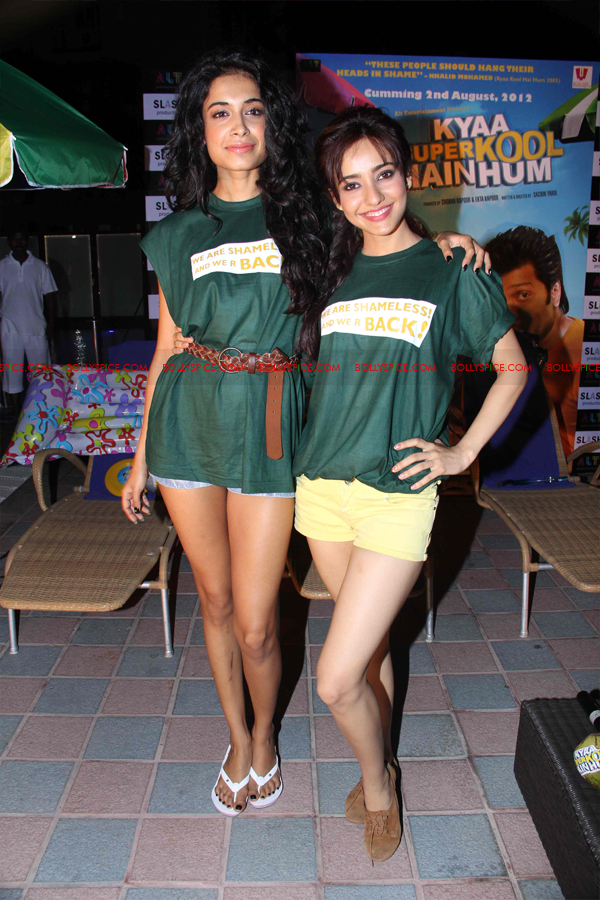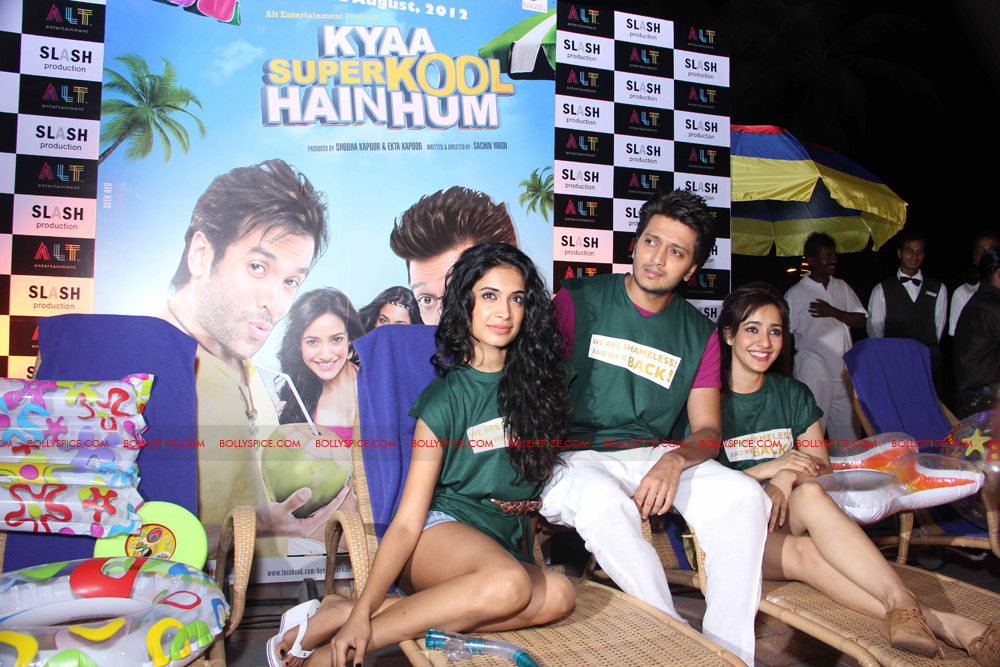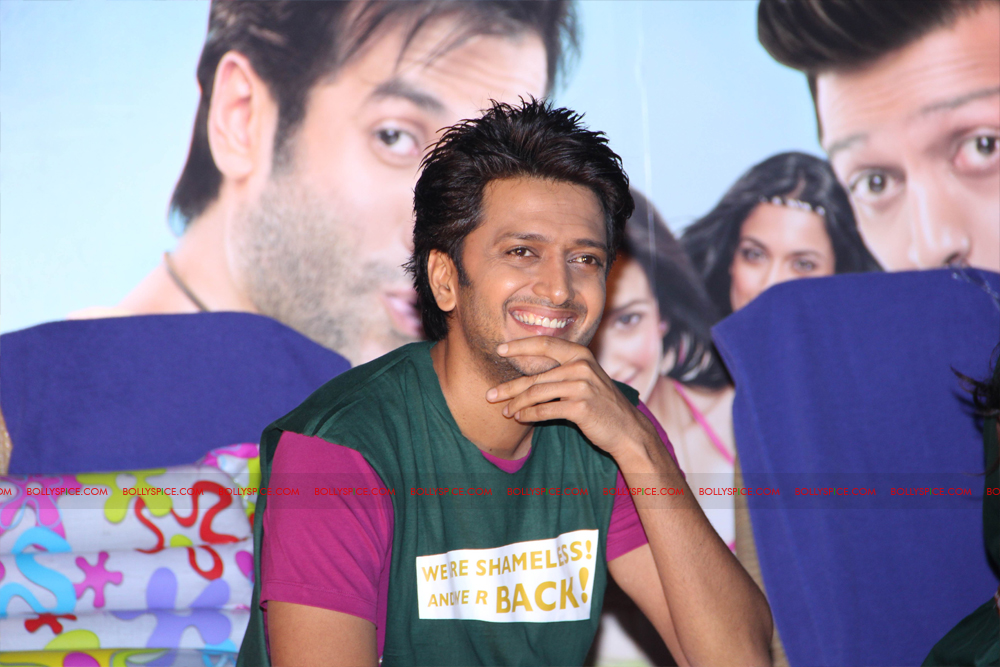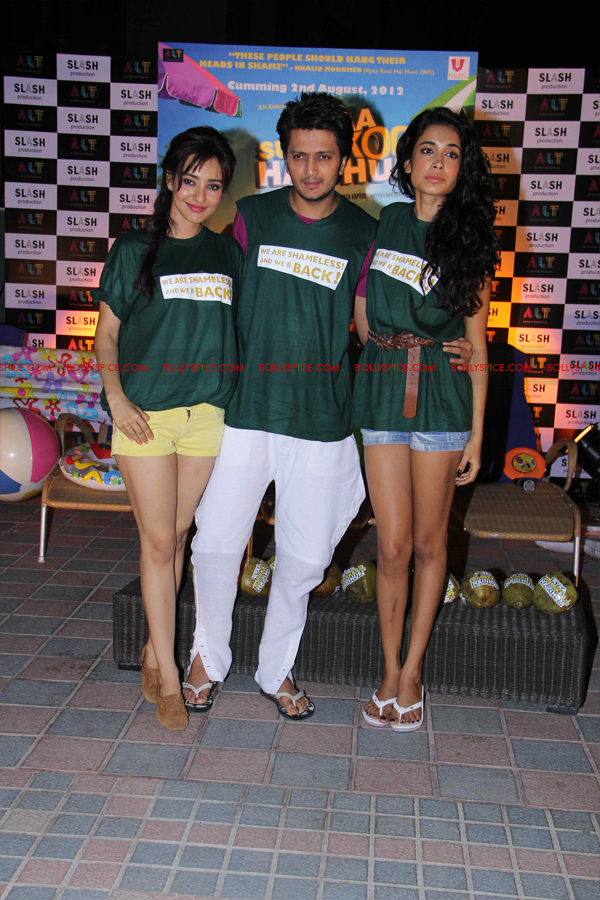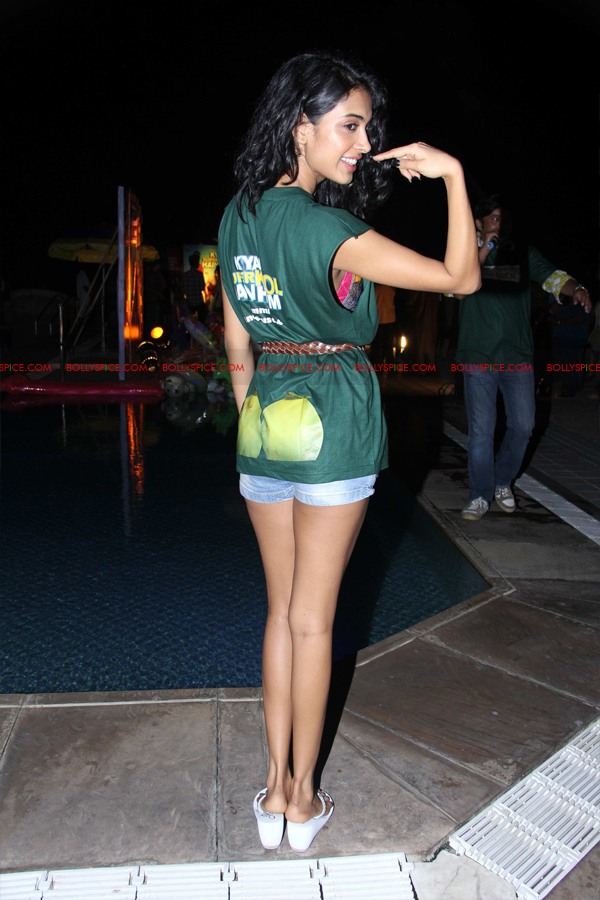 The story of Kyaa Super Kool Hai Hum revolves around the friendship between Tusshar's Rahul and Riteish's Jai and how circumstances lead them to venture on a mad road trip to Goa in pursuit/search of Love. Once in Goa, more characters emerge on the scene as comic mayhem unfolds. The super kool duo hilariously maneuver their way through tricky situations of mistaken identities and misunderstandings. The much-in-the-news sequel promises unparalleled fun and frolic, ensuring that the audience too, back-packs on this 'Kool' road-trip!
If you haven't seen the shameless trailer check it out!
httpvh://youtu.be/6XkbB1tS-Wc