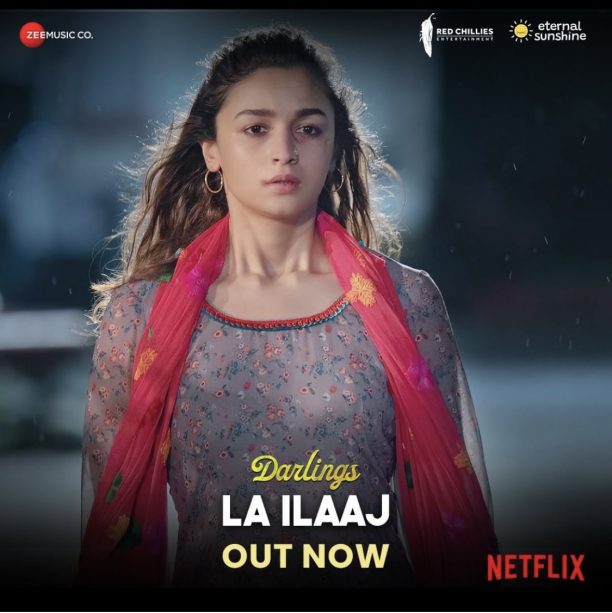 Get ready for outstanding performances and incredible music with those dark thoda comedy Darlings, which is releasing on Netflix August 5th. Alia Bhatt is not only starring in the film; it is her first home production with her company Eternal Sunshine Production. The noir comedy, directed by Jasmeet K Reen, also features the fantastic cast of Shefali Shah, Vijay Varma & Roshan Mathew. Not only that, the music is by two of the Best, composer Vishal Bhardwaj, with lyrics by the Gulzar.
Sung by Arijit Singh, the first song, 'La llaaj', has dropped, and it is melancholic melodious music brilliance. The moving music video gives insight into the noir and showcases hints of Alia and Shefali Shah's extraordinary performances.
We were intrigued by the trailer but even more so now seeing the soul-stirring track 'La llaaj'.
Darlings releases on Netflix on August 5th!