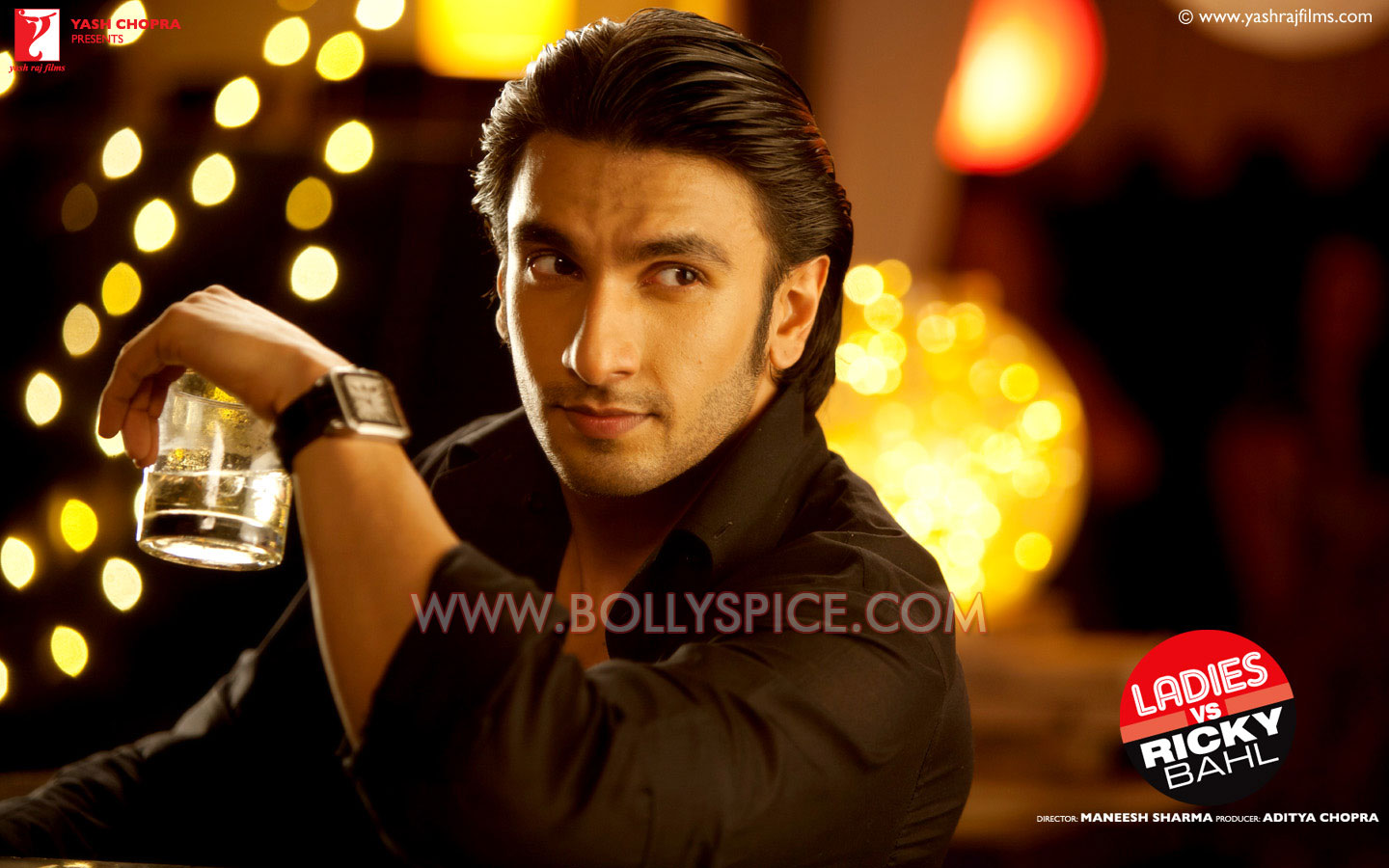 Adopting an 'If it ain't broke, don't fix it' approach, the hit trio of Anushka Sharma, Ranveer Singh and director Maneesh Sharma, reunite to deliver the follow-up to Band Baaja Baaraat. Arriving exactly a year after their surprise blockbuster, to say expectations are high for Ladies v/s Ricky Bahl, would be an understatement.
Add to this, the fact that producer Aditya Chopra is involved and this is a Yash Raj Films project, and you can see that the said ladies and Ricky have their work cut out in meeting the demands of the audience.
Will the 'rom-con' match the earlier success of BBB? Does Ranveer justify the hype of being the next big thing? Can the lead pair recreate the scorching celluloid electricity from their previous outing?
The film kicks off in Delhi. Con number one sees gym instructor Sunny (Ranveer) in outfits even Salman Khan would reject as tasteless, hustle a love-struck Dimple (Parineeti Chopra) out of a suitcase of daddy's money. The swindle, involving a haveli, a court case and a lost family inheritance, is up there with the Bunty aur Babli school of scams.
Twenty minutes into the film – something James Bond fans will be familiar with – we are treated to the stylized opening credits: Ricky Bahl in various avatars hustling a selection of ladies as he assembles a bigger and bigger stockpile of cash.
The exploits hastily cut to Mumbai where art dealer Deven (Ranveer again) tricks no nonsense corporate Raina (Dipannita Sharma), out of an obscene amount of her company's money through an elaborate ruse involving fake high-end art.
Watching events unfold on a TV news channel, Delhi girl Dimple contacts Raina, her suspicion that it is the same scam artist confirmed through the sharing of an SMSed photo. In a stylish split screen set piece, courtesy of cinematographer Aseem Mishra, enter Saira (Aditi Sharma), with a backstory of deception from shy stranger Iqbal (Ranveer, who else?) in the cloth selling alleys of Lucknow.
As you would expect from YRF, the film scores points in getting the finer details right. The presentation of the urban spaces of Delhi, Mumbai and Lucknow, and the characters that inhabit them, is spot on. In the first hour of location shifts, Maneesh treats the audience to three films for the price of one.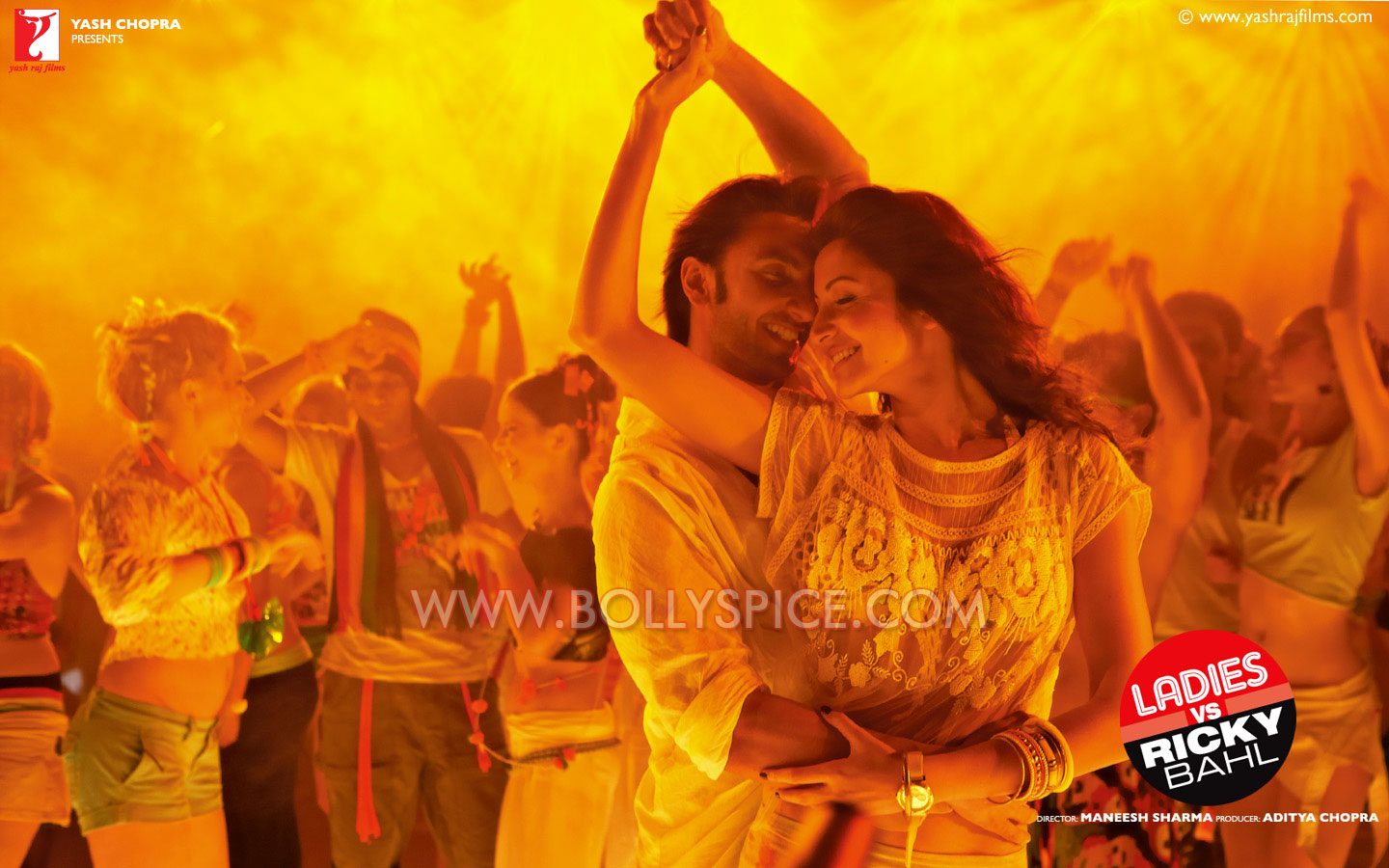 Ladies 0. Ricky Bahl 1. It is now time to bring in Raina's friend Ishika (Anushka Sharma) a fast-talking, hard-selling department store sales girl. The promise of a couple of months of five star living in Goa pretending to be a wealthy property investor, and a hefty fee at the end of the job, persuades Ishika to go up against Sunny/Deven/Iqbal and get back the girls' money.
A strong first half dips post-interval.  Despite the beautiful people and hip location, the girls' cons lack the oomph of those seen in the first half. Through a series of swindles involving a yacht party, a designer boutique and the sale of prime development land, the girls attempt to get back what is rightly theirs, but in doing so run the risk of being conned again.
What works in Ladies v/s Ricky Bahl is the eponymous hero. Ranveer consolidates his position as the one to watch out for in Bollywood.  Yash Raj gives Ranveer scope to tick all the right boxes of the successful solo male lead.
Romantic hero dialogues? Check. Song and dance sequences? Check. Opportunities to get shirtless and show off Greek God body? Check.
Aside from being a pretty face, Anushka is a talented actor. Taking over the mantle temporarily left vacant by Rani Mukherjee, Anushka impresses with an underplayed yet expressive performance style. Watch out for the scene in Goa when her own con is exposed. Observe the almost imperceptible shift in her eyes and the octave drop in her voice. Flawless.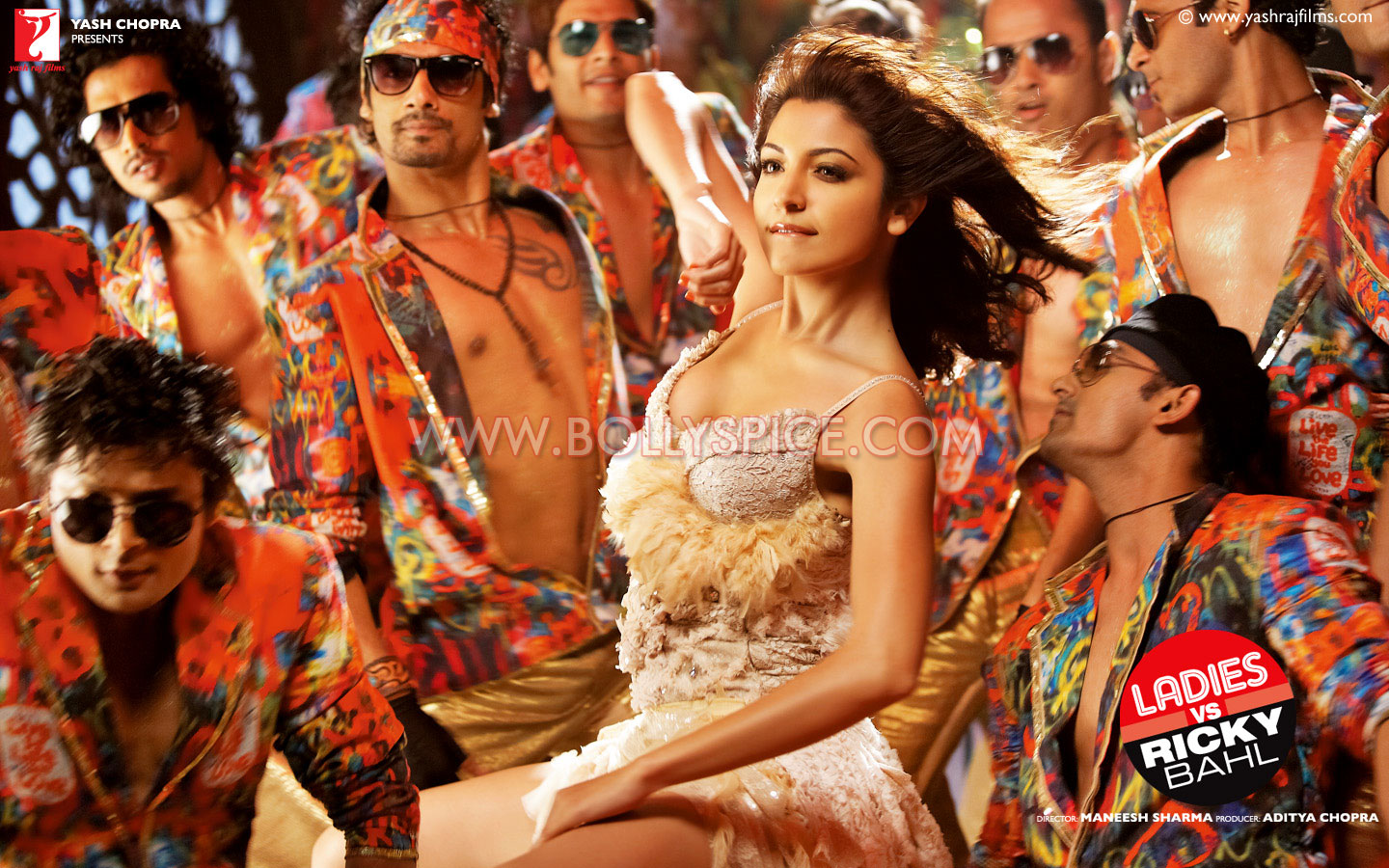 Undoubtedly, there is a chemistry between the two leads, but because this is more 'rom-con' than 'rom-com', there is less opportunity for those sparks to ignite that we saw in Band Baaja Baaraat.
Unlike other female-heavy ensemble projects (Shaadi No 1, No Entry), each of the ladies stands out in clearly defined roles.
The surprise package here is Parineeti Chopra. Former marketing exec at YRF, and cousin of star Priyanka Chopra, the debut actor has been allocated the best of Habib Faisal's dialogues. Parineeti delivers a memorable, and quite literally, 'LOL' performance as a moneyed South Delhi daddy's girl.
Dipannita Sharma gives a confident performance as a Mumbai career woman, with her model looks standing out on the big screen. Aditi Sharma is believable as a small-town Lucknowi girl, despite being given less material to work with.
Although hummable, you may find yourself struggling to remember Salim and Sulaiman's score after leaving the theatre. The hero's theme song 'Aadat Se Majboor' takes home top prize. Anushka's entry track 'Jazba' gives a vibrant snapshot of Mumbai, complete with kitsch multi-colored tiffin boxes at Mumbai Central. The Vaibhavi Merchant-choreographed 'Fatal Attraction' is a thumping house track with rib-vibrating bass and rave worthy synths: though great in a club, such instrumental tracks without Hindi lyrics lack that retention factor.  Watch out for Parineeti, Aditi and Dipannita, glammed to the max, in credit closer 'Thug Le'.
It's usually 'Kajra Re' that the Yash Raj banner pays subtle reference to. This time, however, they have gone with Tashan. Look out for the film posters in one scene and Anushka's 'Dil Dance Maare' micro-item song!
Don't leave the auditorium in the final minutes – a la many Hindi film audiences – or you will miss the comic revelation in the final 'Ricky Bahl' reveal.
I am going with three and a half stars. A Yash Raj film is always a cinematic treat. This is not a Band Baaja Baaraat hangover, this is Ladies v/s Ricky Bahl, and you know what, I am glad.