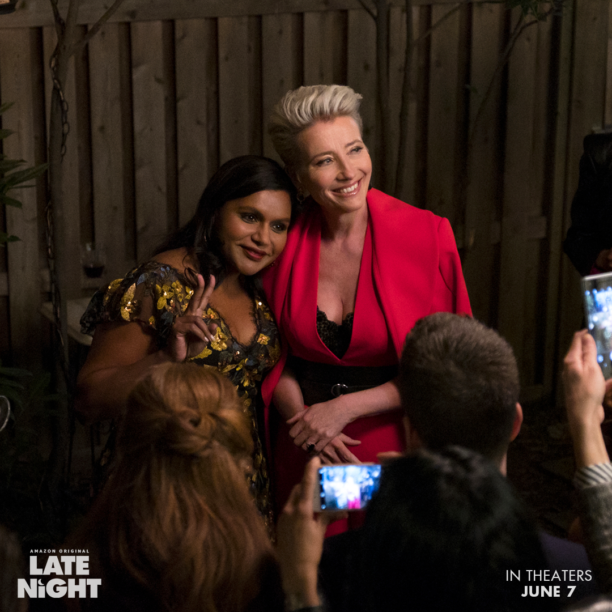 Releasing on June 7th, is the hilarious comedy Late Night starring Emma Thompson and Mindy Kaling. Directed by Nisha Ganatra and written and produced by Mindy Kaling, Late Night also stars Max Casella, Hugh Dancy, John Lithgow, Denis O'Hare, Reid Scott and Amy Ryan.
Now Mindy Kaling loves social media, Emma Thompson not so much, so they thought it would be fun to go to Twitter and check out the NICE tweets.
Check out this totally amusing video!
Late Night tells the story of Katherine Newberry who after almost 30 years as a groundbreaking talk-show host suspects she may soon be losing her coveted seat on late-night television unless she manages a game-changing transformation in Late Night. When her ratings plummet and she is accused of being a "woman who hates women," Katherine puts gender equality on her to-do list and impulsively hires Molly Patel (Mindy Kaling), a chemical plant efficiency expert from suburban Pennsylvania, as the first and only female on her writing staff. Going against everything Katherine has staked her reputation on, she urges her to make the show more contemporary, authentic and personal, a move that could make Molly's career ― or send her back to the chemical plant for good. What happens well you will find out on the 7th!
ICYMI the trailer