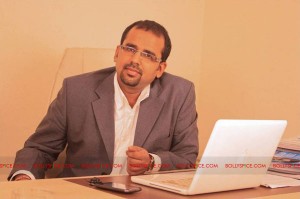 Weaving Magic Private Limited (WMPL) today announced the launch of their new movie production house – "Weaving Magic". It aims to be the pioneer of digital content production and will produce, market and distribute around 20 movies every year completely through the digital medium, supported by specialized and innovative digital technology workflows. Weaving Magic is the result of the convergence of ambitious media professionals with long term strategic vision and creative talent with a fresh and innovative outlook towards the movie business. Weaving Magic has already initiated a high profile content tie up with Surendra Mohan Pathak, India's premier fiction writer
Girish Menon, who heads Weaving Magic, has more than 10 years of experience across various industry segments with a specialization in the media sector. Sunny Bhambhani, a protégé of Subhash Ghai, is one of the Creative Producers and also heads Talent Management for Weaving Magic. An alumni of Whistling Woods, Sunny's first film Ansuni was also selected for the Cannes Festival. He also recently made his feature film directorial debut with Love Express along with other Whistling Woods alumni.
Commenting on the launch Girish Menon, Managing Director & Chief Executive Officer, Weaving Magic Pvt. Ltd said "We are confident that our strategic content tie ups and TG focused approach will help us achieve quality content. In addition, significant emphasis in Marketing and Distribution will ensure that our projects have the best shot at success. But operating at scale is key to successful achievement of our vision"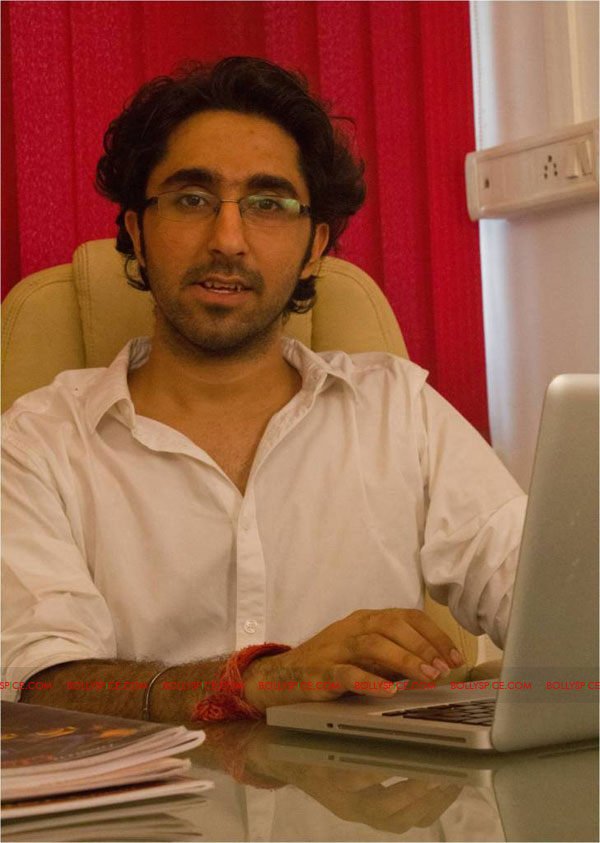 Weaving Magic's business model is aligned along various genres aimed at targeting specific audience preferences, which will result in improved content quality, more efficiency and brand loyalty from the audiences. The four different genre verticals are categorized as follows:
– Flaming Dragon : Thrillers, Suspense, Action
– Mystic Realms: Horror, Supernatural, Mystical, Fantasy
– Amore: Romance, Relationships, Destiny
– Laughing Panda: Humor, Satire, Comedy
Weaving Magic will achieve significant scale through digital technology, innovative workflows and strategic partnerships across the value chain. In this context, Weaving Magic has already tied up with Words Infocom, as an exclusive service provider for production, post production, VFX and distribution services.
Weaving Magic aims to break the clutter by applying focused TG marketing tactics combined with novel content and a mix of established faces and fresh talent. Each project will also be supported with significant emphasis on marketing and distribution with their distribution partnerships ensuring that all their projects receive the widest possible release.
Weaving Magic's focus will be to produce movies with content that is innovative, edgy and fresh. In this regard, Weaving Magic has already tied up with Surendra Mohan Pathak – the grand master of Indian pulp fiction to produce movies based on all the 41 novels of his Vimal Series, which is a great blend of well planned and executed crimes, double crosses, revenge and above all strong human drama. This collaboration will showcase a unique type of entertainment, never seen before in Indian cinema.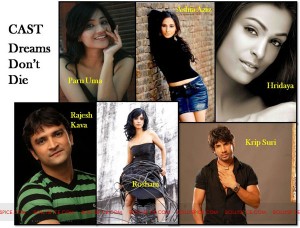 Commenting on the association with WM, Surendra Mohan Pathak, said, "The Weaving Magic team are first and foremost true fans of the Vimal series and understand the spirit of my stories really well. I am confident that they will be able to do justice to my life's best work"
Sunny Bhambhani, elaborating on Weaving Magic's content tie ups said, "We are in advanced discussions for another very strong and high profile content tie up which will give us with access to a vast resource of fresh and exciting stories with a pan India appeal. So watch this space!!"
The first project under the Weaving Magic Banner is a 3D Supernatural Thriller, 3D- Dreams Don't Die, one of the rare Bollywood movies to be completely shot in 3D. Shooting for this movie has already commenced and the project is expected to be released by February 2012. This will be followed by 65 Lakh Ki Dakaiti which is the first in the series of movie adaptations of the acclaimed Vimal Series of novels by Surendra Mohan Pathak. In addition, multiple other projects would be launched across the verticals over the next couple of months.
About Weaving Magic Pvt. Ltd.
Weaving Magic is a Mumbai based production house promoted by entrepreneurs and professionals from the entertainment industry. It is launched with a vision of producing, distributing and marketing around 20 odd movies every year. They are the pioneers in the digital content technology with dedicated and specialized workflows.
Website: www.weavingmagic.in