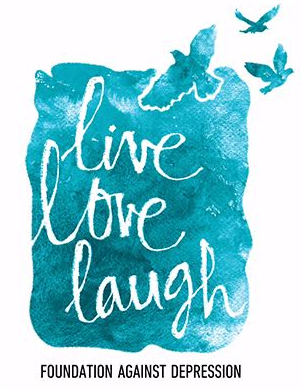 Actor Deepika Padukone has announced the launch of her foundation The Live Love Laugh Foundation, a not for profit organization dedicated to addressing the issue of mental health in India. The launch event was held at the St Regis Hotel on October 10, 2015.
Deepika first spoke about her plans to set up the foundation in an interview with a popular news channel in late March. She talked about how she had experienced depression and took professional help to overcome it. In the process of learning more about this condition she came to know of the widespread nature of depression across the world; especially in India. Deepika then decided to start a not for profit organization that would focus on increasing awareness of mental health as an issue, reduce the stigma around it and enable support to people affected by mental health issues.
Subsequently in early August, Deepika unveiled the logo of the foundation. The logo encapsulates the message and philosophy of `live', `love' and `laugh'. The logo also had a baseline `Foundation against Depression' that in no unambiguous terms set out the mission of the Foundation.
On October 10th, which is World Mental Health Day, she announced the launch of The Live Love Laugh Foundation. The foundation has been registered in Bangalore and will operate out of Bangalore.
In the first phase the foundation will largely focus on creating awareness around mental health especially depression and anxiety related disorders and also on reducing stigma. The foundation website – www.thelivelovelaughfoundation.org – was also launched on this day.
The website is designed for the large youth demographic in India and explains about stress, anxiety and depression in a very simple & user friendly fashion. There is also a helpline for people who seek help and a database that will help people find an expert wherever they are. The database will be continuously updated & over time we expect this to be one of the most comprehensive databases in India of mental health institutions and professionals.
Speaking at the launch, Deepika Padukone said "The last six months have been very exciting for me and the team as the Foundation has taken shape. The journey ahead is going to be long but today we feel delighted to announce the launch of the Foundation. I would encourage everyone to visit the website and most importantly spread the message on Mental Health."