Director Leena Yadav's film Parched, which is produced by Ajay Devgn, had its world premiere recently at The Toronto International Film Festival where it got brilliant reviews, standing ovations and sold-out screenings.
At one of the screenings, Leena had a shocking but very pleasant surprise. The screening was so packed that the director herself struggled to get a ticket! The director recalls that in one of the later screenings of the film, post the premiere in the Special Presentation Section, the team assumed that they would not have a full house since it was the last day of the festival and so none of them booked advance tickets. But much to their surprise they found out that the show was a sold-out. Leena says, "We even visited the theatre telling them that we were the crew, but we were told that the only way was to join the rush hour line and take a chance on cancellations! So, there I was standing in queue for a ticket to my own film!" But the director insists that there can't be a happier moment for a storyteller!
Leena adds, "Someone even came up to us selling the ticket in black! A man standing ahead of me, who I had been chatting with, was outraged, and asked, 'Do you know she is the director of the film? How can you sell her the ticket in black?' So then she refused to take any money and offered me the ticket. Soon the TIFF volunteers were out asking me to come in, with or without a ticket. There is no bigger high than this for any director!"
We loved Parched be sure to check out our review here!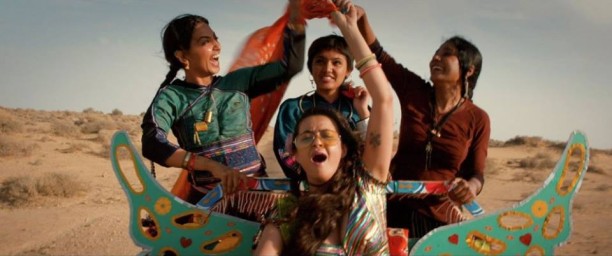 StarringTannishtha Chatterjee, Radhika Apte, Surveen Chawla and Adil Hussain, the story of Parched is:
In a rural Indian village called Ujhaas, three ordinary women begin to break free from century-old traditions that have kept them locked in servitude.
RANI (32 years) was married at 13 and widowed at 16. Her life's sole purpose since then has been to raise her son GULAB.
LAJJO (28 years) Rani's closest friend, is a child-woman full of life and positivity. Lajjo's tragedy, her greatest failure is that she is infertile.
BIJLI (35 years) is a dancer and a prostitute. The village women hate her but Rani is her best friend and through her Lajjo as well. Bijli is beautiful, sexual and confident. For all the colorful clothes Bijli wears, her insides are shrouded in darkness. For she knows she is reaching the end of her youthful days which may as well mark the end of her life.
JANAKI (15 years) Before her marriage was loving her school, books and her friends. Here in her married home she is thrown into a cruel adult world that offers no friends only foes.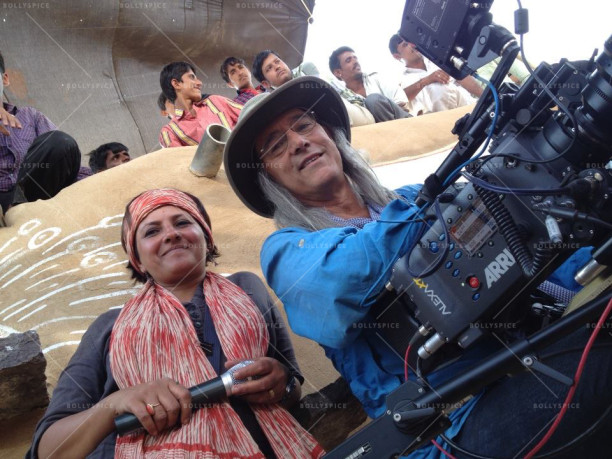 'Parched' set in the heart of parched rural landscape of Gujarat, India, unearths the distinct personas of four conventional women who begin to forsake centuries-old ethics to delve into the realm unknown. It is a bitter-sweet tale of the four women that traces the inner struggle and plights that women experience in the patriarchal society. We see them unapologetically talk about men, sex and life as they struggle with their individual boundaries to face their demons and stage their own personal wars.