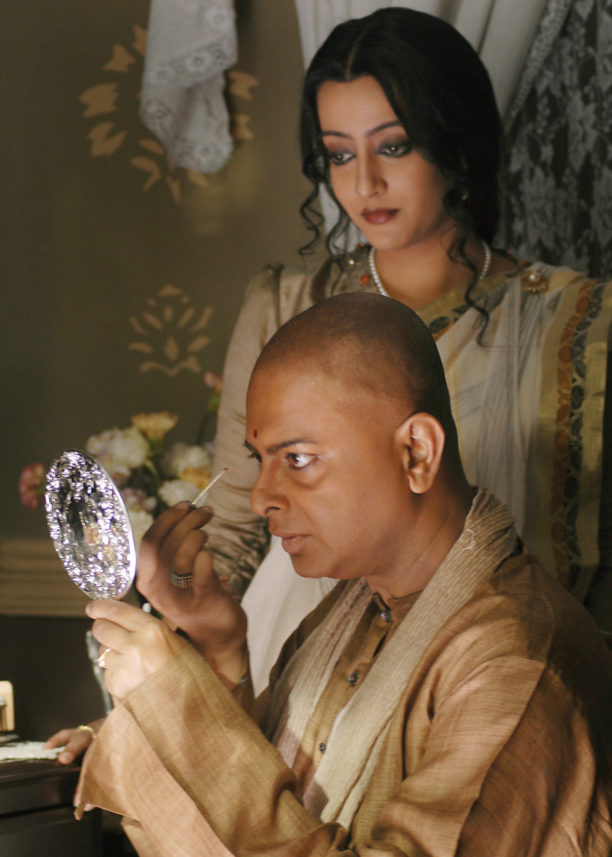 Rituparno Ghosh was, before his untimely death in 2013, one of India's most interesting, talented and, at times, controversial directors. A talented writer who brought out the best in the actors who worked with him, Ghosh spent ten years working at the Response ad agency before finally turning to cinema.
Director Sangeeta Dutta (who considered Ghosh a friend) brings together interviews conducted with people who knew Ghosh and who established friendships and working relationships with him. The film is a veritable who's who of Indian (and most particularly Bengali) cinema, with commentary and stories about Ghosh from Aparna Sen, Konkona Sen Sharma, Sharmila Tagore, Nandita Das, Prosenjit Chatterjee, Arjun Rampal and Soumitra Chatterjee, amongst others. The documentary uses two devices to frame the story: the first, excerpts from Ghosh's posthumously published book First Person (a compilation of weekly columns written for the Bengali weekly magazine Robbar) read by radio jockey Mir and actor Soumitra Chatterjee, allows us to feel the full force of Ghosh's considerable talents as a writer. The second, a portrayal of Ghosh by theatre actor Ranjan Bose, worked less well for me as a framing device, but Bose reminds the viewer that Ghosh was a pathbreaker who gave courage to others to follow in his steps. Amongst all this are excerpts from Ghosh's films, and images of Kolkata, alternately drenched in rains or steeped in a neon glow of colours, violets, greens, red and amber, alongside Ghosh's personal reminiscences from First Person of the city and it's culture.
Soumitra Chatterjee – one of Ghosh's many collaborators whose reminiscences form the core of Sangeeta Datta's documentary – notes that when Ghosh started to make films, not long after the death of Satyajit Ray (whom Ghosh admired alongside poet Rabindranath Tagore), Bengali cinema, once revered for its content (much in the way contemporary Malayalam cinema is today), was in a period of decline. Chatterjee suggests that what had made Bengali cinema special, that what made it stand apart from other cinematic traditions was its reverence for art, literature and culture, something lost for a period after the death of Bengal's most revered cinematic auteur, Ray.
Nandita Das describes Bengali cinema as a close-knit circle, where people work together and become friends, feeling comfortable sharing their work with each other and profiting from critical evaluation of and respect for each other's work. Bird of Dusk serves as an important step in the critical re-examination and re-evaluation of Ghosh's creations.
On a personal level, Bird of Dusk made me understand that I've only scratched the surface of Ghosh's profound talents. I'm grateful to the documentary for the reminder that Ghosh's work – a perfect blend of arthouse and commercial cinema, steeped in thoughtful storytelling, and with distinctive perspectives on human relationships, sexuality, on the lives of women, and occasionally transgressive discourses, is worth further exploration.