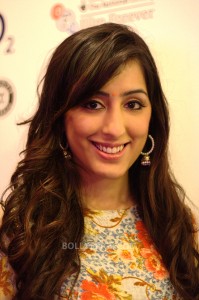 The critically acclaimed and multi-directed film Bombay Talkies was selected to close this year's prestigious London Indian Film Festival. Ashi Dua, who is producer of the film, was invited as one of the chief guests and also took part in a Q&A session after the screening. BollySpice spoke to Ashi at the LIFF Closing Ceremony where she spoke about Bombay Talkies and much more!
Welcome Ashi to the London Indian Film Festival. How does it feel that your film Bombay Talkies is premiering here for the very first time in the UK?
I feel really honoured and it's a great feeling. In India, obviously you look for appreciation. But when you get appreciation outside as well it feels good.
What motivated you to make a film like Bombay Talkies?
I wanted to make a film where dramatically different filmmakers, like the ones who have directed my film, come together and their take on cinema or something that inspired them or influenced them. So that was concept and I went to them and they readily agreed and that's how the film came about.
What was your experience like of working with the 4 directors (Karan, Anurag, Dibikar and Zoya)?
It was fantastic! It was the best experience, the best debut I could have ever asked for. To just be around the four fantastic filmmakers and just breath the same air as them and see how they are behind the camera. It was like the best film school!
Do you feel that you have done everything you can with this film in terms of production? Or do you feel more could have been done to it?
Every time you do anything in life, you always feel that you could have done this or you could have done that. Besides the fact that I have these four filmmakers, I mean that is one part of the film that I wouldn't have changed at all. I mean you also think about a few things you could have done here and there, but that you always criticise with every work that you do.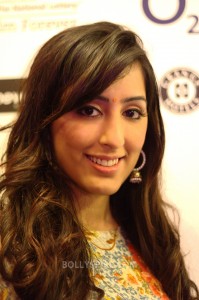 A lot of industry figures are astonished by the fact that a 28 year old woman has managed to successfully produce this film whilst working with 4 of India's premier filmmakers. How did you manage to do it? What's your secret?
A lot of patience, a lot of hard work, a little bit of luck and I think the concept clicked with them.
Do you have any current projects that you are working on?
Yes I just finished this film and went to Cannes and now here. We've been working on a script simultaneously for the last two years, so I want to go back and start putting that together and get some actors on board. It's a love story with a new director so I'm really looking forward to working on it.
Finally given that it is 100 years of Indian Cinema, if you had to choose one film which you would say is your absolute favourite, what would it be?
That's really tough! In 100 years there can't be one film. But some of my few favourite films would be the ones I grew up watching when we were young were Jo Jeeta Wohi Sikandar (1992), Dil Hai Ki Manta Nahin (1991) and Maine Pyar Kiya (1989). So these are some of the few Hindi films that I completely loved growing up with and also some Satyajit Ray films were fantastic.
Photos by Anjum Shabbir