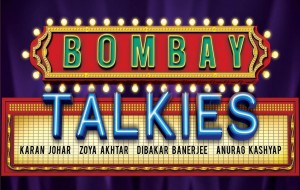 London Indian Film Festival is a huge success with sold out shows, incredible films, amazing conversations after the screenings, and two outstanding masterclasses that have had audiences completely wowed! But they are not done yet, there are still four days to go and you still have a chance to see some fantastic films!
On Tuesday 23rd highlights include the prestigious Satyajit Ray Foundation's Shorts Competition showcasing exciting new talent and the empowering film Josh which is LIFF's first ever selection from Pakistan and stars Urdu cinema superstars Aamina Sheikh and Mohib Mirza.
Wednesday 24th brings you a special FREE screening of the moving, wryly funny and award winning docu-film Mapa, the enduring classic of Adoor Gopalakrishnan's Elippathayam (Rat Trap) and further screenings of Pune 52 and The Good Road.
And finally our crescendo, on Thursday 25th we are privileged to bring you the Cannes hit Bombay Talkies – this could be your only chance in the UK to see this spectacular homage to 100 years of Indian cinema in a compilation of four films shot by some of Mumbai's finest directors.
To book any of the fantastic remaining films please click on the films title or go to:-
www.londonindianfilmfestival.co.uk/programm
Stay tuned we have more cool report including one from the red carpet event of Bombay Talkies!