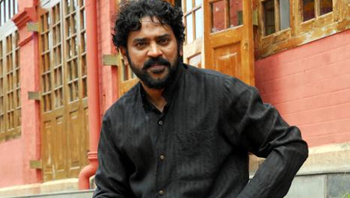 Santosh Sivan, one of India's most celebrated cinematographers, has been praised for his emotionally engaging cinema and attention to detail. The masterclass hosted by the London Indian Film Festival was an exploration of his works, his inspiration, and the highlights of his career so far through a few chosen clips, and of course a wonderful combination of questions from DJ Nihal and the audience.
Santosh began the evening by sharing with us his earliest images; that of his grandmother who used to sing to paintings and they'd come alive, and thus paintings became his first visual learning language. This led onto further exploration of family influence. While Santosh attended a school dominated by students who were all aiming to be doctors or engineers, he always knew he would go into the arts and was encouraged by a strong family background in the arts, with a grandmother who taught painting and a father who traveled and filmed documentaries. As the evening progressed, Santosh's love of the documentary style of filming became more apparent, in particular his directorial Before the Rains.
So why cinematography? Santosh described his love of nature in response to this key question: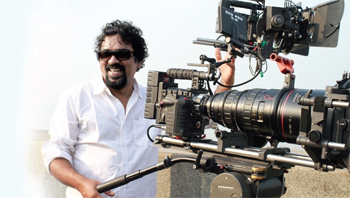 "If not cinematography, you'd be a farmer…you spend all your time with nature! Before anything happens, you see it monochrome, then you see bits of colour come into the picture. The whole universe is dancing for you. You're always on a learning process. The visual language has given you the license to travel and explore the world. In the creative world there are no answers…"
The masterclass then explored a number of his works including The Terrorist, Dil Se and Nava Rasa using clips to emphasize Santosh's tendency towards documentaries, real stories and of course, the cinematic brilliance of the iconic 'Chaiyya Chaiyya'. When asked about Asoka and Ceylon, Santosh stood by his work with confidence and honesty and said, "You don't have a pencil without an eraser on the end…criticism is fine"
The evening continued with anecdotes and an insight into the thoughts of Santosh's creative mind including discussion of his favourite film, 'The Bicycle Thief' and his ways of working w actors, from children to stars like Shah Rukh Khan.
It was clear that he could have spent hours and hours sharing his experiences and the hungry audience would have stayed there captivated, but Santosh signed off with one piece of advice to budding cinematographers:
"Start sketching. If you start sketching anything, you look into people in a lot more detail."