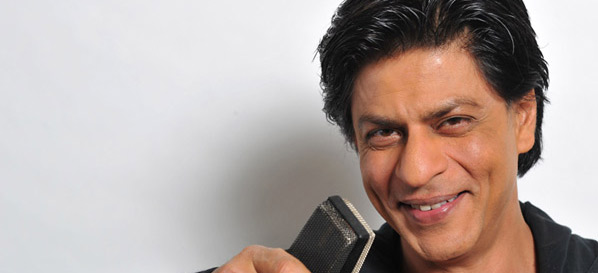 Get ready because on Wednesday June 20th, you will hear Shah Rukh Khan hosting his own radio show! Yes! Live on the radio Shah Rukh celebrates his 20th anniversary in Indian cinema on this Asian Network special. He will turn radio DJ and present The Shah Rukh Khan Show live alongside Breakfast presenter Tommy Sandhu. The show will run from 6pm to 9pm, only on BBC Asian Network. Listeners will be able to join in and talk to the celebrated star via social media, text and phone. The BBC Asian Network has also been running a competition to give one lucky listener the chance to meet the "Baadshah of Bollywood" and be his studio guest on the day. The competition winner will be announced on Tuesday 19th June at 8am.
Shah Rukh Khan said: "Get ready for DJ SRK! I'll be sharing some stories you haven't heard before, playing my favourite songs and you'll have the chance to talk to me live on air. I love all my fans in the UK because you guys make me the star that I am. I'm really excited about my radio show, so make sure you join me for this BBC Asian Network Special."
Khaliq Meer, Executive Producer, BBC Asian Network said "We are delighted to have one of the world's biggest actors presenting on the BBC Asian Network, as part of our 'Summer with the Stars' campaign. This year, we're bringing listeners exclusive shows and events from some of the best known Asian stars, including Pakistani cricketer Shahid Afridi, Comedy sensation Meera Syal and Bollywood's most esteemed film actresses Madhuri Dixit."
So remember, The Shah Rukh Khan Show is on Wednesday June 20th from 6-9pm! Also don't worry if you are not in the UK you can hear the program at http://www.bbc.co.uk/programmes/b01jzpj6
Check out this cool video where SRK fans say why they love King Khan!
httpvh://youtu.be/OJlmlfu2uLM
Tell us why you love him in our comments below or share with us on Facebook and Twitter!