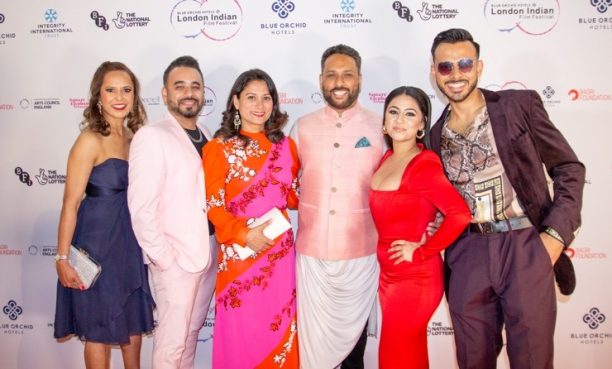 The world premiere of director Pravesh Kumar MBE's debut film Little English, at The Blue Orchid Hotels London Indian Film Festival at the British Film Institute on Friday 24 June was a huge success! In fact, it sold-out the main auditorium at the British Film Institute.
Produced by Slough-based Resource Productions and shot in Slough, Little English is a stage-to-film adaptation and is billed as the first British romantic comedy with two British South Asian actors cast as the romantic leads.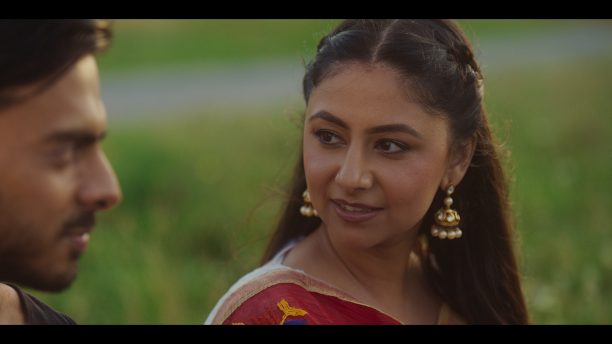 Pravesh Kumar's debut feature is a laugh-out-loud story of a dysfunctional Punjabi family in the pressure cooker life of a terraced suburban home in West London. Rameet Rauli plays Simmy, a newly imported bride from India whose husband has done a runner but discovers an unlikely ally in her wayward and misunderstood brother-in law Harry, played by Viraj Juneja.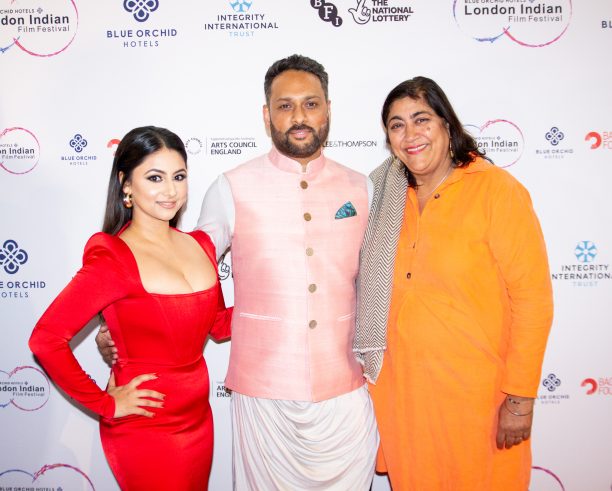 The world premiere of this exciting film, was attended by the cast and crew and they were joined by local MP for Slough Tanmanjeet Singh Dhesi, BBC radio presenters Sunny and Shay Grewal and Bend it Like Beckham director Gurinder Chadha who praised Kumar for creating a truly 'authentic' film and being blessed with an incredibly talented cast.
During a special audience Q&A following the film, Pravesh Kumar MBE, who is also the artistic director and founder of the award-winning Rifco Theatre Company, said Slough and his mother were the two biggest inspirations behind the film, which is based on his 2012 stage play, There's Something About Simmy.
Pravesh Kumar MBE said: "Slough is a character in my film, a concrete town with a big diverse community. I wanted to lift the shadow of bad press it gets. My mother, an immigrant who spoke Little English, came to a new land, left her family and single handily bought up four children. She gave us the confidence to be who we are and go out and fulfil our dreams.
"What an incredible outpouring of love from the audiences for our little film. It's not often that we get to see our authentic selves on screen and feel truly represented, seen from our own lens"
The film is currently on the festival circuit with the next screening this Thursday at Picture House Central, which is also almost sold out. Producers are currently seeking distribution in order to get the film the audience it deserves.
Dominque Unsworth MBE said: "We are thrilled that Little English has been such a huge success on the festival circuit, consistently selling out venues across the country and proving that there is a huge appetite for homegrown, British South Asian films that tell authentic stories from within the community. We managed to build the production into a unique training programme for diverse talent, enabling over 200 under-represented actors, craftspeople and technicians to take on new roles, with many working on their first feature. I'm so proud of everything that has been achieved by the cast and crew, bringing the film to life from script to screen in less than 12-months, especially considering the challenges of the pandemic!"
Tickets are now on sale for the final two festival screenings and Q&As one in Birmingham and one in London.
Image credit: Ishika Sankina