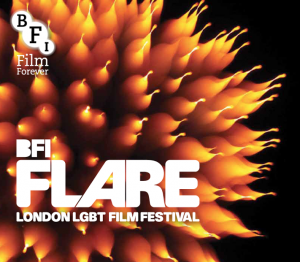 Kicking off in London, UK from the 20th- 30th March 2014, is BFI Flare: London LGBT (lesbian; gay; bisexual; transgender) Film Festival.
The wide selection of films from around the globe will explore the depths of human emotion and experience: the desire for love, the pain and happiness, the adventure and gamble.
Under the categories of "heart", "body" and "mind", the festival includes award winning French lesbian drama, Blue is the Warmest Colour- a rollercoaster of emotions that leave the viewer both petrified and in awe of love. Portraying the struggle and perseverance for the human right to be yourself, are a number of powerful documentaries including: The Abominable Crime – two thought-provoking documentary films portraying gay lives in Jamaica and Nigeria.
Reflecting South Asia, the festival will be screening poignant Nepalese lesbian love story, Soongava: Dance of the Orchids, as well as legendary Bollywood classics Mughal-E-Azam and Pakeezah.
It is symbolic that Mughal-E-Azam and Pakeezah are being screened at Flare as both films are not only cult classics, but are iconic amongst the LGBT community.
As the BFI film programme highlights, the famous Mughal-E-Azam slogan "jab pyar kiya tau darna kya?" (why be afraid once fallen in love?) profoundly echoes the situation of many South Asian LGBT persons – before and after the re-criminalisation of homosexuality in India through Section 377 in December 2013.
Meena Kumari, the doomed courtesan of Pakeezah, is an icon for the LGBT community -both for her tragic personal life, as well as for her persona in the film.
Despite the iconic symbolism of Mughal-E-Azam and Pakeezah, what is particularly delightful is seeing "non LGBT" films included – in the sense that the story line is not same-sex. This emphasises the fact that love surpasses sexuality. Sadly, the misunderstandings and stigma associated with being LGBT amongst South Asian society worldwide make it difficult for many to embrace their sexuality and live a life without fear. Love is a human right and being one's self is never a crime. These facts can only resonate when love is recognised as equal. As the iconic saying goes, jab pyar kiya tau darna kya? Love is love.
This slideshow requires JavaScript.
Now, have you explored Bollywood through a LGBT perspective before?
Flare has presented the opportunity to do so through Dr Rajinder Dudrah's (University of Manchester) fascinating talk: Bollywood LGBT Style: Queer Readings of Popular Hindi Cinema.
Dr Dudrah will explore: "queer representations both explicit and implied, homoerotic storylines, camp queens, cross-gendered drag and the influence of Bollywood on the LGBT community and vice versa." (Nazmia Jalal; BFI Flare Festival Programme)
Finally, what would be completely Bollywood without some song and dance?
Getting everyone's dancing shoes on will be Club Kali's Bollywood Bonanza – a night bursting with favourite Bollywood tunes.
Of course many more films will be represented so be sure to check http://www.bfi.org.uk/flare to find out more on Flare's programme.