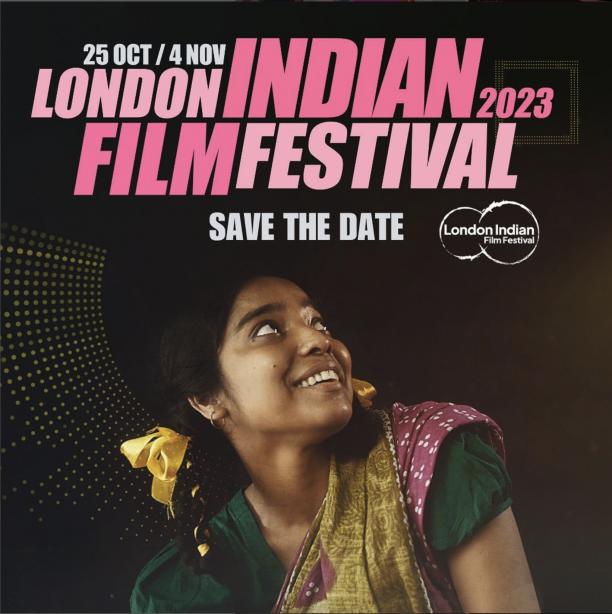 The prestigious London Indian Film Festival is ready to once again showcase outstanding films in its Autumn programme. This extraordinary festival, running from 25th October to 4th November, will feature incredible films with many Indian and South Asian premieres, as well as classic movies and even a first web series preview. Plus, so much more!
The festival is expanding and bringing even more excellence with screenings and special events in 5 different locations, including London, Birmingham, Manchester, Leeds, and Bradford.
Berlin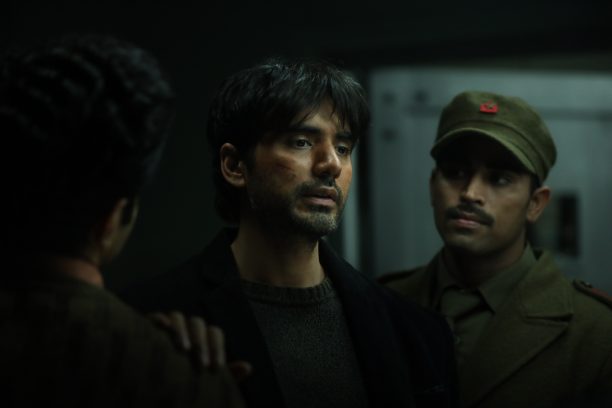 It starts in London with the European premiere of the fast-paced whodunnit espionage drama Berlin. From writer and director Atul Sabharwal, this compelling spy thriller stars Aparshakti Khurana (Jubilee) as a young sign language teacher lured into the dark world of espionage. Undercover security forces coerce him to interrogate a young deaf man, powerfully played by Ishwak Singh (Rocket Boys), accused of spying. Veteran actor Kabir Bedi also features in a commanding cameo.
Padatik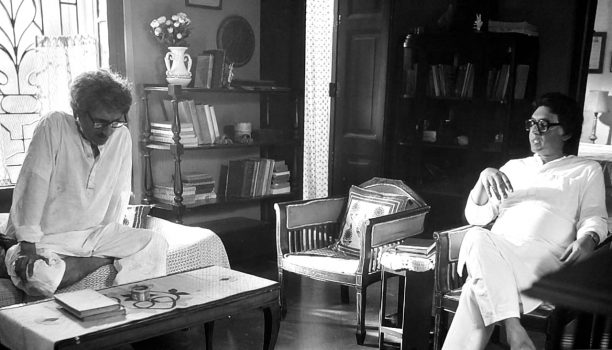 The closing night film will be the highly-anticipated biopic Padatik, celebrating seminal Bengali director Mrinal Sen, lovingly directed by Srijit Mukherjee. Released this year as part of Mrinal Sen's 100th birthday celebrations, Padatik explores the life of one of India's greatest directors and is a must for all cinephiles. The biopic follows Sen from his days as a struggling political idealist, unable to feed his family, to his growing obsession with filmmaking in 1950s Calcutta, where, alongside his friend Satyajit Ray, he kickstarted the Indian New Wave cinema movement.
Kennedy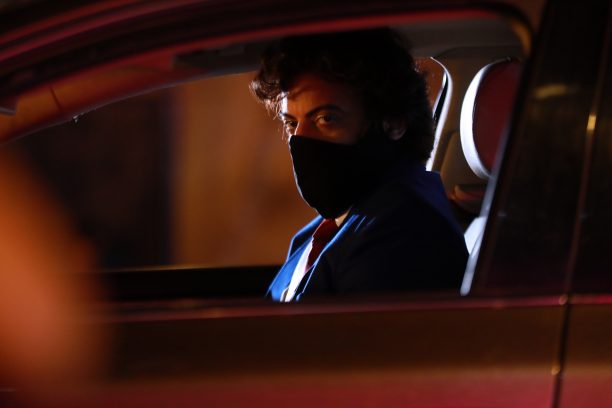 Anurag Kashyap's must-see serial killer thriller Kennedy will first have its UK premiere in Birmingham and then screens in London on 1st November. It tells the grisly tale of an ex-cop (Rahul Bhat) on the police payroll as a special services hitman – but as non-criminals become his victims, the police soon realise they have a homicidal maniac. Sunny Leone also gives a firecracker cameo as a gangster's moll. 
Kennedy is part of the wild new action strand, 'Death By Any Means'. This collection includes a range of incredible classic films, many of which will be on UK screens for the first time.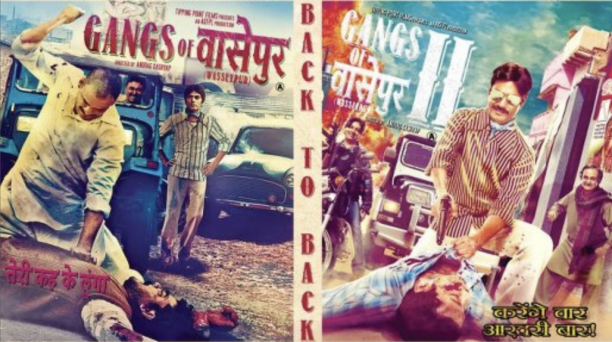 A rare chance to see both parts of Anurag Kashyap's magnum opus, Gangs of Wasseypur, will have its first complete screening of the five-hour gangster epic on 29th October. Gangs of Wasseypur I and II delves into the chaotic world of warring families, amateur gangsters, politicians, and small-time crooks. Kashyap delivers an exhilarating story of vengeance, blind ambition, and greed that never seems to run out of invention or bullets.
Eega (The Fly)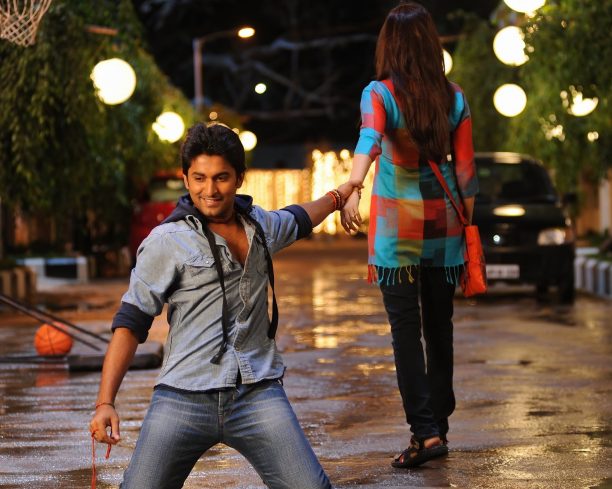 Oscar winner S. S. Rajamouli's (RRR and Baahubali) early reincarnation vengeance drama, Eega (The Fly), hits the screens at the festival on 30th October in London. A staple of Indian cinema, the classic reincarnation story is a refreshing, comical, weirdly romantic action film.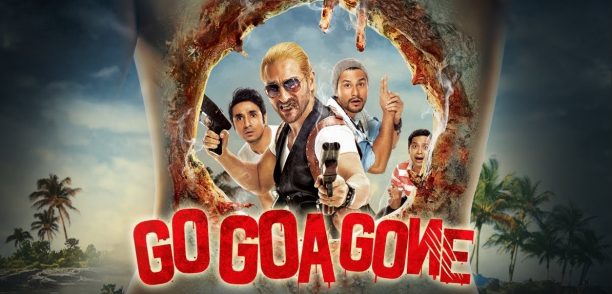 On Halloween, horror fans can enjoy the classic Indian zombie comedy, Go Goa Gone, directed by and Krishna D.K & Raj Nidimoru stars Vir Das, Kunal Khemu, Saif Ali Khan, Anand Tiwari.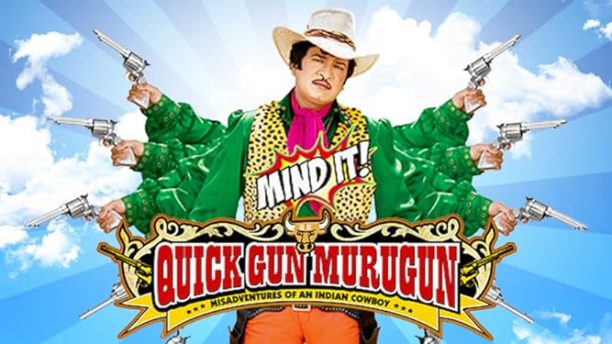 Quick Gun Murugun: Misadventures of an Indian Cowboy is a 2009 Indian English-language Comedy Western film directed by Shashanka Ghosh and written by Rajesh Devraj starring Rajendra Prasad as the title character  Now, after over a decade, the rarely-seen English version of cult classic Quick Gun Murugun about the trials of a gun-toting vegetarian cowboy will be back on the big screen.
This year, the 'Extraordinary Lives' strand has a range of premieres.
Privacy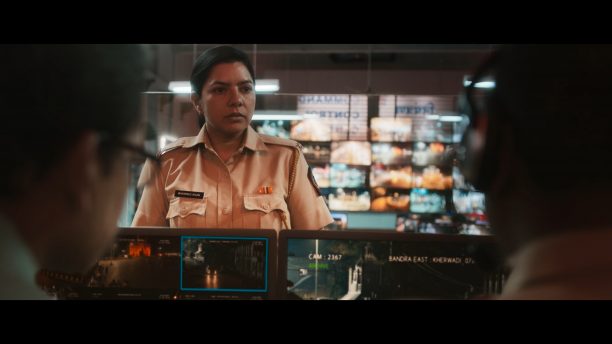 The stunning noir film Privacy, which tells the story of a big city surveillance cop who goes off the rails, starring Rajshri Deshpande on 26th October 
Joram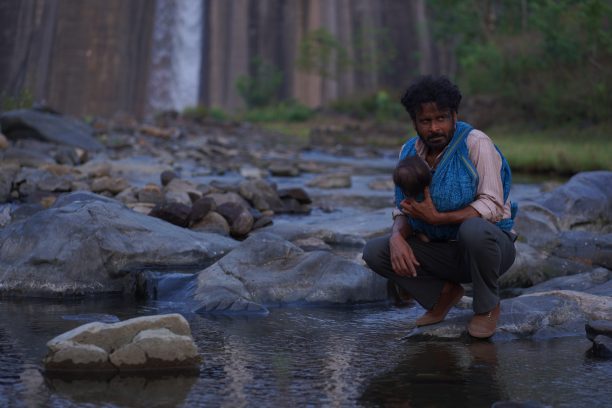 The moving character drama, Joram, is a heart-thumping survival thriller about a father on the run. A highlight of the festival, screening on 30th October, stars the brilliant Manoj Bajpayee along with Tannishtha Chatterjee.
LIFF will also present the UK premiere of Pokhar Ke Dunu Paar (On Either Sides of the Pond), a tender and heartbreaking drama about a couple drifting apart.
The 'Young Rebels' strand returns with the premiere of Sahela, an Australian love story with a twist starring the British rising star Antonio Aakeel. 
Runs In The Family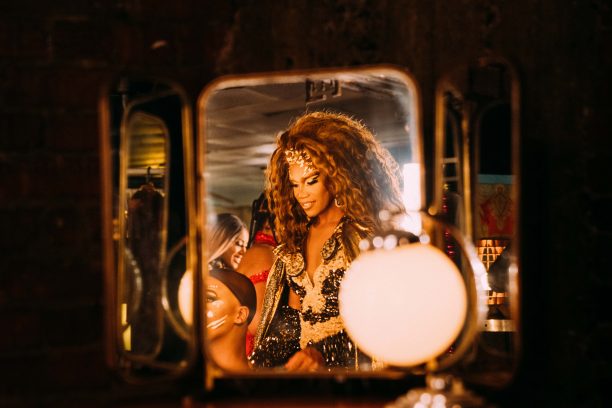 Plus, the premiere of the wildly camp South African road trip movie Runs In The Family – think The Adventures of Priscilla, Queen of the Desert, featuring TV star Ace Bhatti. 
Also on the schedule is the British Bangladeshi rite-of-passage tale Barir Naam Shahana (A House Named Shahana), which follows a fierce and forthright divorcee in rural Bangladesh who defies social stigma to live on her terms. 
Kandukondain Kandukondain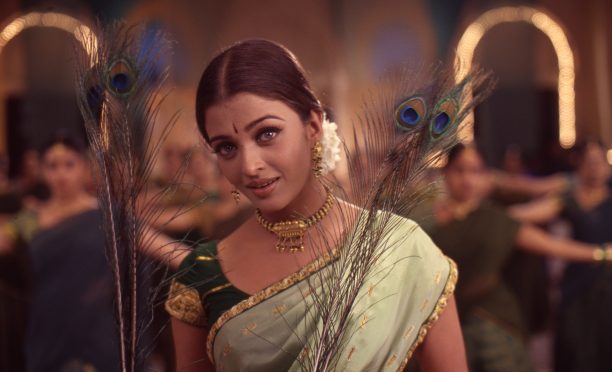 The festival is also delighted to present Rajiv Menon's Kandukondain Kandukondain, starring Aishwarya Rai Bachchan and Tabu. Inspired by Jane Austen's Sense and Sensibility, this excellent film will screen in London on 29th October. 
There are also two new and very cool additions to the festival!
For the first time ever, LIFF will have a web series special presentation showcasing the first three episodes of ZEE5's The Pink Shirt. This modern relationship drama stars Sajal Aly and Wahaj Ali.
Excitingly, LIFF is entering the world of online gaming and XR. Opening in Manchester, in collaboration with Tulsea and FORMAT, the city's premier gaming and nightlife festival, this will be the UK's first showcase of new South Asian computer games. The games presented on 26th October include Zatun Games' VR thrillers Sniper Rust and Down & Out, and popular titles including Raji: An Ancient Epic, Mumbai Gullies, Kurukshetra: Ascension, and Fishbowl. In Birmingham, audiences will also immerse themselves in VR, XR, and gaming worlds, with panel discussions and a chance to explore Birmingham-made British Asian content. 
Also on offer are ground-breaking Brit-Asian Shorts and the Satyajit Ray Short Film Competition.
Running from 25th October to 4th November, it will be, as always, not to be missed!
To find out more about the London Indian Film Festival, see the full schedule in London and the other cities, plus purchase tickets go to https://londonindianfilmfestival.co.uk/