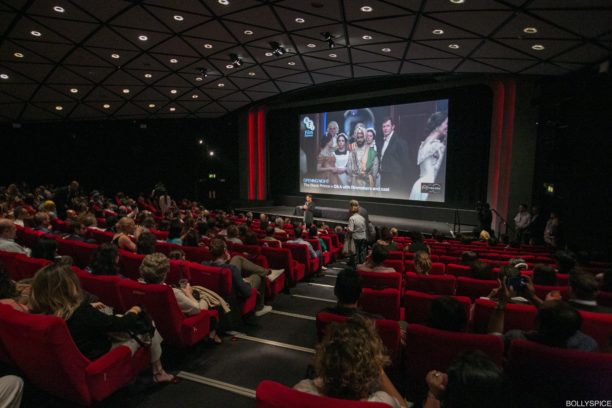 The London Indian Film Festival (LIFF) has come a long way in the years since its inception. Now in its 8th edition, there's no sign of it slowing down in its quest to showcase the best of independent Indian film making.
In fact, choosing The Black Prince could be seen as the festival showing its almost punkish ethos by beginning with a film that recalls a little-known story set around the time of the first Anglo-Sikh War. As a Brit myself, it certainly made for slightly uncomfortable viewing in parts.
The story concerns the last King of Punjab, Duleep Singh, a boy who is crowned at the age of five but the invading British and treachery by in-fighting factions lead to him being denied his birthright. Duleep is rescued by Colonel Hurbon, a trusted General in the boy's father's army. Subsequently he's taken to England where he is raised as a Christian.
Despite adjusting and embracing English culture, when he comes of age Duleep seeks out his mother and she reminds him of his heritage. He then faces a battle between the two contrasting cultures and his eventual reconciliation with his Sikh traditions, along with his fight to reclaim the throne of the Kingdom of Punjab.
The movie has strived to maintain a balance between historical accuracy and the emotive journey that Duleep undertakes through his eventful life. With such an epic story arc there are times when exposition and the need to move on almost suggests that the running time, just under two hours, might've benefitted from some extra time to savour some of the more pivotal moments of his life. Certainly the discussion between Duleep and his first wife when he decides he must return to India felt like it needed more time.
Of course, it's interesting to have a more esoteric piece of history brought to life, even one that brings back moments in history that were not the proudest moments of a nation. "The Black Prince" certainly strives to be a worthy historical epic, rather than the kind of sensationalised crowd-pleasing blockbuster where set pieces dominate and characters are often lost.
The crowd who watched the screening at the opening of LIFF seemed to enjoy it. However, as a warning to casting directors out there, be careful when hiring ex-pop stars. A titter of laughter rang around the room as the audience recognised Keith Duffy of Boyzone fame pop up on screen. Personally I think he did a fine job, but it's clearly difficult for most people to ignore a person's previous career when you're in a historical drama.
The Festival's executive and programming director, Cary Sawhney, gave a rousing speech before the film. He said how this was going to be the best LIFF ever with the mix of movies and talks on offer in both London and Birmingham. At a time where the world seems scary, it's important to open your mind, understand others, and expand your capacity for tolerance. I'd heartily recommend going along to LIFF to do exactly that.
website: http://londonindianfilmfestival.co.uk/