For the last five years, the London Indian Film Festival has showcased a unique selection of films from all over India. As they say, going way Beyond Bollywood, LIFF brings cutting edge films from some of the world's most innovative filmmakers. Led by festival director Mr Cary Rajinder Sawhney, LIFF has grown to become Europe's biggest Indian film festival. This year, once again, they are bringing the cool and eclectic along with hard hitting and moving films during the week long festival that runs July 10th through the 17th. We caught up with Mr Sawhney to get the scoop on what audiences will see when they experience LIFF this year.
How would you describe the London Indian Film Festival?
London Indian Film Festival is dedicated to profiling the best of new independent films from India and its neighbours. I am glad to say we caught the wave early five years back and have been surfing it as it grows to worldwide notoriety and critical acclaim. We are a cutting edge film festival that doesn't shy against controversy and we try to make brave choices in our programming. The festival at its heart also captures the global outlook and energy of the super city of London.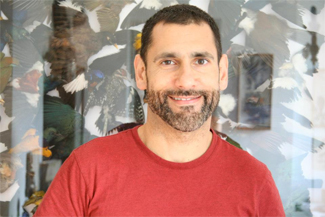 What is the aim of LIFF?
Our aim has always been to firstly showcase high quality films and to also profile independent South Asian cinema here in the UK, where for many years Bollywood commercial films have dominated with their big budget spectacle and escapism, our films show more realistic, funky and sometimes challenging images of India and South Asia today in all its linguistic and cultural diversity.
The festival is also a place of exploring cross-over and international co-productions. This is featured quite strongly in this years festival with big US/Indian films like Sold and Disney's Million Dollar Arm, UK co-productions with Bangladesh, Shongram, and Pakistan with Anima State to name but a few.
Each year you bring such a diverse range films, what are your guidelines when deciding what films you want to showcase?
We try to show films that reflect South Asian audiences who live in London where ever possible. This year you will see films in Bengali, Hindi, Urdu, Bangla, Kannada, Malayalam and Tamil languages, all films are English subtitled for UK audiences. We also try to mix up themes for our audiences so we haven gun-totting gangster movies, internet romances, powerful issue based films on human rights, ecology and women's rights through to comedy children's movies. We are trying to cover all options so no matter what your taste there is something for you.
You have quite a range of languages this year, tell us about what went into those decisions and what do you think it brings to the festival?
We track films throughout the year but some films just fall into place at the relative last minute as film launch dates are announced for example Disney's Million Dollar Arm, which we saw was getting great reviews by US press. The dates suddenly matched in the UK, it's here for the UK Premiere!
Let's talk about the films: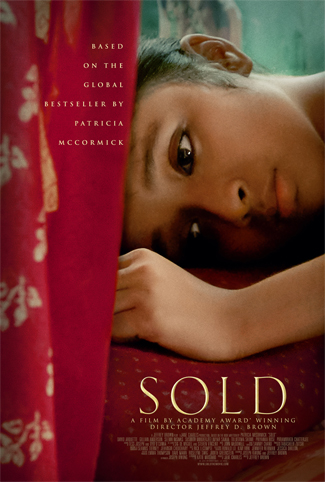 Of course there is Sold, what was it about this film that you had to have it as the opening night film?
Opening night films have to have a special mix of high quality, they are topical and have to excite the media in different ways. Sold with its powerful story covering child trafficking was a perfect fit for us. It's the best film I've seen on the subject matter based on Patricia McCormack's famous novel about a Nepali school girl whose desperate parents are duped into parting with her. She then has to survive the ordeal of child traffickers. But it is very much a story of hope and of women's rights. It is the young woman who fights for her own freedom. She is not the stereotypical cinematic victim. It's also about all the great people who risk great danger to help her – it's a compelling film with really great character actors both Indian and American like Seema Biswas (Bandit Queen) and Gillian Anderson (X Files and The Fall) who's kindly giving our Opening Night Q&A on the 10th July.
Everyone that I talked to associated with this project said it changed them in some way, and it even did that for me, just by talking with them. Did that happen for you?
I guess it certainly changed me too. I think the producers trusted our reputation for championing causes and on meeting charities like Childreach International and Helen Bamber Foundation who are every day fighting to save millions of young people, especially women from what is modern day slavery is shocking. Hard believe we live in the same world it even happens in London. Hearing the real testimonials of women who were sold into prostitution was truly a powerful experience and made us even more determined to champion this excellent, must see film.
What do you hope this film will do?
We are all hoping the film will pick up a UK distributor and raise these issues more widely around the UK, it's an issue that isn't picked up by mainstream media enough and needs our support for the charities dedicated to saving young women's lives.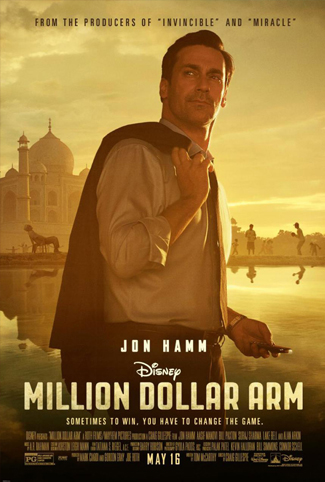 You are also showcasing Disney's Million Dollar Arm, why this film?
Yes, this is a dynamic, full-blooded feel-good movie, Disney at its best, with John Hamm (Mad Men) leading a young cast including Suraj Sharma (Pi in Life of Pi) and Madhur Mittal (Slumdog Millionaire), expect a wonderful Q&A afterwards! It's about two young Indian lads who win a sports talent competition as fast bowlers and against the odds, end up playing in the American baseball league.
Give us a few words on these films:
QISSA: TALE OF A LONELY GHOST
Irrfan Khan (Lunchbox) plays a Punjabi man traumatised by Partition and obsessed with having a son. After five girls are born he takes the irrational decision to dress his youngest daughter as a boy. The secret is kept from the community until the 'boy' comes of age and their world fall apart. Director Anup Singh will be at the BFI Southbank to give a Q&A.
ANIMA STATE
A power-packed Brit/Pak surreal road movie through highway Pakistan an insane man, his head covered in bandages, goes on a killing spree as all the witnesses he encounters look the other way.
APUR PANCHALI (APU'S SONG)
A drama based on a real life story about a young student who searches the city of Kolkata for one of the greatest child actors of all time the little boy Apu who was in Satyajit Ray's 1950s classic Pather Panchali. He discovers a reclusive old man, who's life turned out to be as hard as the role he played. He takes him back to the real life village Pather Panchali was filmed in. Cineaste heaven!
HANK AND ASHA
A delightful romance about a young India girl who misses a Q&A by a young American filmmaker at a film festival so decides to send him a video blog and say hello and "loved your film:. Except that the young filmmaker in NY and Asha start to like each other as video blogs intensify, they plan to meet in Paris. Don't miss this, perfect weekend-viewing, award winning film.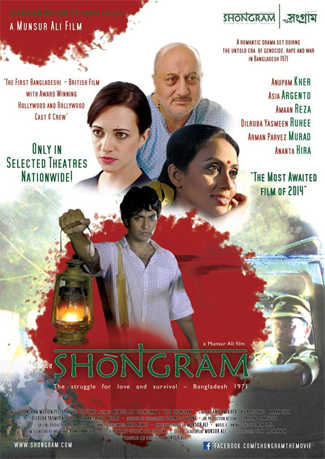 SHONGRAM 
Asia Argento stars with Bollywood star Anupam Kher in this love story which starts off a gentle tale in late 1960s Bangladesh but dramatically twists into a powerful war epic set against the battle for Bangladesh independence. We have the World Premiere at the festival.
AN AMERICAN IN MADRAS
A delightful, documentary feature about a Hollywood director, Ellis Dungan, who arrived in 1930s British Empire, Madras, to shoot a movie. He fell in love with the people and stayed for 15 years helping to build the South Indian Film industry and launch some of its greatest stars. Includes interviews with superstars like Kamal Hassan.
GOOPI GAWAIYA BAGHA BAJAIYA
An award-winning animation by about two terrible young musicians who are kicked out of their villages, for their terrible din. However lost in the deep jungle they meet a tone-deaf Forest god who loves their 'music' and grants them three wishes. So starts their amazing adventure!
KANYAKA TALKIES
Voted as Forbes top ten Indian films of 2014. Kerala hit Virgin Talkies tells of a priest who converts and old cinema into a church. However he is soon seduced by the voices of movie sirens who haunt the old building, and cause him to question his faith.
Closing Night Nana Patekar's HEMALKASA
A guaranteed, feel-good, tear-jerker story on how self-less, and how cruel we humans can be to each other and the species we share the planet with.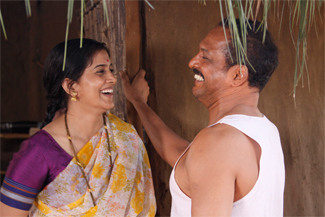 Based on the true story of two married doctors who dedicated their lives to caring for and saving tribal people's in the remote forests of Maharashtra. Their work goes on and Bollywood Superstar Nana Patekar will be at the festival to support awareness and charity support for this couple's real-life heroic work.
Then you also have the Satyajit Ray Foundation's Short Film Competition, tell us about the process of choosing the films and what will be showcased.
The Satyajit Ray Short Film Competition is now a regular fixture at the festival and is now internationally regarded, profiling the best of South Asian short films, you won't see anywhere else in UK. Last year we were completely sold out so buy your tickets early for this one off screening of short-listed films at ICA.
Then, of course, the two amazing Master classes. What can we expect from them?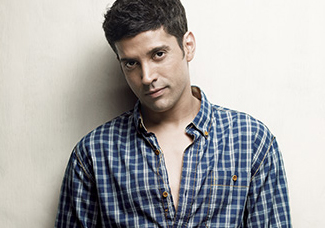 Farhan Akhtar
The BFI welcomes rising superstar Farhan Akhtar to London as part of the festival. He is interviewed by Sight & Sound Editor Nick James about his diverse career from screenwriter, singer, director with Bollywood films like Dil Chahta Hai to his method style character acting roles in films like Bhaag Milka Bhaag where he lost pounds to play an Olympic runner. Expect lots of female fans.
Santosh Sivan
Only one Indian has been acknowledged by the American Society of Cinematographers so far and that's Santosh Sivan who has worked with greats like Mani Ratnam on hits like Roja and Dil Se. He is also a successful director in his own right and talks about his unique international career at BFI Southbank.
How has the festival changed over the years?
The festival in five years has grown immensely in scale which I thought it would given the great films on offer here, but I think we are all surprised about how much energy and goodwill it has generated. We have a passionate team who work selflessly on it and an army of dedicated young volunteers who promote the festival and really animate it. We also have great support by first class partner venues like ICA, Cineworld cinemas and BFI, who do more than their share to make the festival a success and we all look forward to working together again each year, and making a difference, which is kind of cool.
How has the audience changed?
The audience has changed in scale ramping up by about 1,000 each year and we now have about 10,000 social media fans in UK, Indian and around the world, I guess because we are doing something different and quite funky compared to other festivals, and have strong passions like women's rights human rights and ecology etc. Our audience is all ages but especially 18-40 years and what's nice is that our non-Asian audience from a wide diversity of London communities is also growing – we are hitting the mainstream.
What is your favorite part about LIFF?
The Opening Night of course is a fantastic buzz at Cineworld Haymarket and Closing Night Gala is a point where we can relax a little and enjoy, but for me the middle of the festival is the best when you see months of planning rolling out and our team working across London cinemas and audiences really enjoying our films, that's what makes it all worth while.
What do you hope LIFF brings to London?
London Indian Film Festival brings to London a fresh perspective on India and South Asia, it's not what you would expect , it's challenging and the films show realistic views and realistic fears and passions especially of today's young Indians, who are very much Indian, but also very much part of the wide world. It's a group of cultures and cinemas in an exciting time of flux and liberal-minded London is a great place to showcase this.