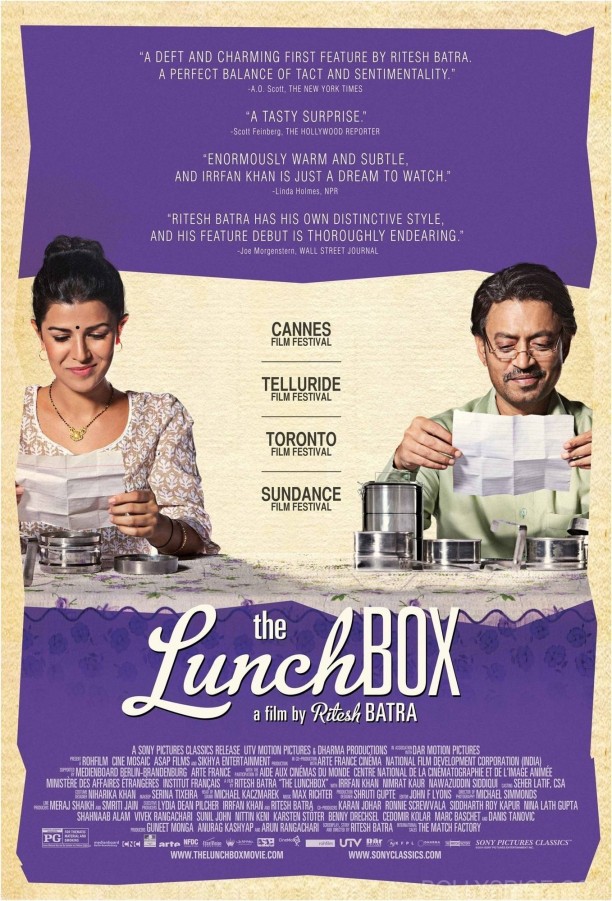 The debut feature from writer and director Ritesh Batra and official selection of the Cannes, Toronto, Telluride and Sundance Film Festivals, The Lunchbox arrives on Blu-ray™, DVD & VCD from Reliance Home Video & Games.
Director Ritesh Batra, actor Irrfan Khan, Nimrat Kaur & Nawazuddin Siddiqui along with Sweta Agnihotri, COO, Reliance Home Video & Games were present to formally release the DVD of the film at Landmark Retail Store, Mumbai. The venue was packed with the media fraternity in full attendance.
Ritesh Batra, the director of The Lunchbox spoke about how this movie has been a real gift for all of us, it just keeps going with its success worldwide.
Irrfan Khan said, "It was a historical moment as an Indian film was able to go to the mainstream market abroad & capture their attention and entertain the audience worldwide; he also added that for a long time Hollywood has been inspiring Indian films and its high time that the Indian cinema gives inspiration to Hollywood."
Nawazuddin Siddiqui mentioned, "He was proud to be a part of the amazing team of The Lunchbox."
Sweta Agnihotri, COO of Reliance Home Video & Games said, "The Lunchbox is a unique love story, the film has found takers in international film festivals as well as Indian theatre going audiences who have been fed on typical bollywood masala over the years. Batra's maiden venture has pleased the critics and the crowds who will really appreciate the cast & crew commentary featured on the DVD."
The Lunchbox is produced by Guneet Monga, Anurag Kashyap & Arun Rangachari & presented by UTV Motion Pictures & Karan Johar in association with Dar Motion Pictures. The film has been co produced by National Film Development Corporation of India (NFDC).
This film tells the poignant story of two lonely people in India who find themselves corresponding when one of Mumbai's dabbawallahs (lunchbox deliverymen) makes a one-in-a-million delivery mix-up. Featuring touching performances from Irrfan Khan (The Life of Pi), Nawazuddin Siddiqui (Bombay Talkies) and Nimrat Kaur (Peddlers), The Lunchbox shows us how love can help transform the unlikeliest of people.
The Lunchbox will be available in a variety of formats to suit your home-viewing pleasure & will be made available pan India across all leading Home Entertainment chains and also on key online portals.
Available on Blu-ray (MRP: Rs.799), DVD – 2 Discs (MRP: Rs.399) & VCD (MRP. Rs.125)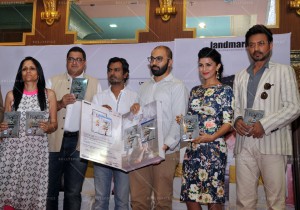 With the Blu-ray & the 2 Discs DVD versions, fans can enjoy an exclusive commentary track featuring director Ritesh Batra and the actors Irrfan Khan & Nimrat Kaur.
Critics Comments & Ratings
"A Deft And Charming First Feature By Ritesh Batra." — THE NEW YORK TIMES
"Lunchbox a delectable take on the hunger for connection" – LA Times
"A Feel-Good Movie That Touches The Heart." – Variety
"It's The Subtle Flavors That Mark The Lunchbox Out As Such A Treat." – Screen Daily
"Best Film I've Seen In A Long Time." …Rating 5/5 – CNN-IBN
Synopsis
A mistaken delivery in Mumbai's famously efficient lunchbox delivery system connects Ila, a neglected housewife, to Saajan (Irrfan Khan), a lonely man on the verge of retirement. Through a series of exchanged notes that they pass back and forth through the lunches, Saajan and Ila find comfort in their unexpected friendship. Gradually, their notes become little confessions about their loneliness, memories, regrets, fears, and even small joys. They each discover a new sense of self and find an anchor to hold on to in the big city of Mumbai that so often crushes hopes and dreams. Still strangers physically, Ila and Saajan become lost in their virtual relationship that could jeopardize both their realities.
Grab your copy at your nearest store today!