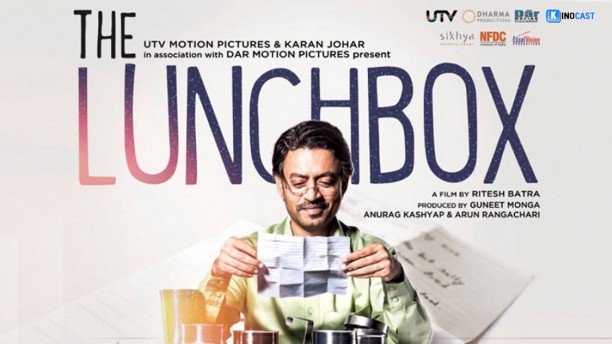 Hindi cinema fans in the US have been clamoring for a release date for the outstanding film The Lunchbox and we finally have some news! Following universal acclaim at film festivals around the world, THE LUNCHBOX releases in the United States on February 28 with exclusive engagements in New York and Los Angeles. Starring Irrfan Khan, Nawazuddin Siddiqui, and Nimrat Kaur, the award-winning motion picture will then release in additional cities throughout March through Sony Pictures Classics.
THE LUNCHBOX made a major splash on the world cinema scene at the Cannes Film Festival last year and went on to wow audiences at festivals in Telluride, Toronto, and also London where it was nominated for Best Film. This month, the Ritesh Batra-directed movie will have a special premiere in the Spotlight Section at the prestigious Sundance Film Festival.
We here at BollySpice, loved the film giving it a 4.5 heavily leaning towards a 5 star review. We also named it as one of the best films of 2013, along with nods to the all three stars in the Best Actor and Actress categories. Not only that we named director Ritesh Batra as the best director of the year!
Check out the trailer of the amazing film!

Synopsis:
Ila (Nimrat Kaur) is a young middle class Mumbai housewife trying once again to add some spice to her marriage, this time through her cooking. She desperately hopes that this new recipe will finally arouse some kind of reaction from her neglectful husband. She prepares a special lunchbox to be delivered to him at work, but, it is mistakenly delivered to another office worker, Saajan (Irrfan Khan), a lonely man on the verge of retirement. Curious about the lack of reaction from her husband, Ila puts a little note in the following day's lunchbox, in the hopes of getting to the bottom of the mystery.
This begins a series of lunchbox notes between Saajan and Ila, and the mere comfort of communicating with a stranger anonymously soon evolves into an unexpected friendship. Gradually, their notes become little confessions about their loneliness, memories, regrets, fears, and even small joys. They each discover a new sense of self and find an anchor to hold on to in the big city of Mumbai that so often crushes hopes and dreams. Still strangers physically, Ila and Saajan become lost in a virtual relationship that could jeopardize both their realities.