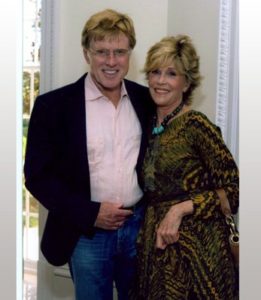 Ritesh Batra, director of the critically acclaimed and audience cheered The Lunchbox, has a brand new project lined up and you won't believe the cast! Batra will be directing two iconic Hollywood stars in the Netflix film Our Souls At Night.
So who are these iconic Hollywood stars in the leading roles? Robert Redford and Jane Fonda! Yes, you read that right. This is the first time the two have shared screen space since The Electric Horseman in 1979. The pair also previously starred in 1967's wonderful Barefoot in the Park.
About the project Batra told HT, "After reading the book and the script, it was a no-brainer for me to want to work with two actors, who are legends and whose work I admire, and to tell a story that moves me. It's a great opportunity."
The film, based on Kent Haruf's novel of the same name, is set in Colorado and tells the story of widow and widower who have been neighbors and take a chance on a new connection.
In a statement Robert Redford said, "I'm looking forward to teaming up with Jane and working with the talented Ritesh Batra. Our Souls at Night is an endearing story and I'm happy we get to share it with a broader audience."
The film begins shooting today in Colorado and will premiere on Netflix in 2017.
Stay tuned we will have more for you!