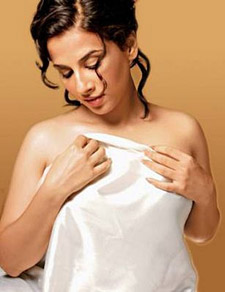 She is the evergreen actress that makes everyone green with envy for more reasons than one, and that too, for many years. From an amazing filmography to her grace, Madame Re aka Rekha is the inspiration for most actresses, with the latest on the list to confess this being The Dirty Picture actress, Vidya Balan. But this inspiration has now stemmed to comparisons with compliments flowing from all four corners!
"This is the biggest compliment. I am inspired by Rekha. She is who she is and I have always admired her. When she was doing films, she was doing commercial as well as non-commercial ' says the Parineeta actress and continues while speaking to Times of India saying " I loved her styling and I love to wear saris. I love kanjeevaram saris. The image that I have of true Indian women, comes from Rekha and my mother. So, if people say I am like Rekha, then I am thrilled."
Here's hoping the Kahaani actress succeeds like Madame Re too.